Cynthia Tumwine said losing the show she co-hosted with Big Trill at XFM was one of the most challenging moments in media. Tumwine and Trill, real name Rowland Raymond Kaiza, had been co-hosting an evening show but were laid off during a restructuring program at Vision Group which owns the radio station.
According to her, they were laid just a few days before the end of the year.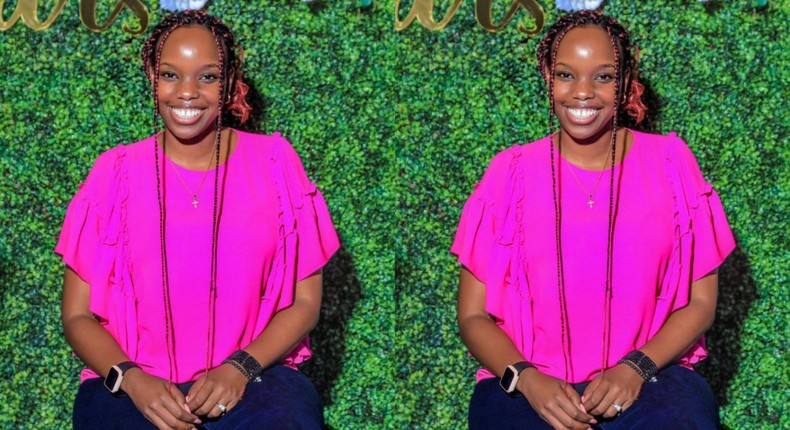 "It was 29th or 30th, like literally the next day was New Year's; they call us for a meeting…" she said in an interview with Crystal Newman, recollecting their meeting with management.
They told them their show was being scrapped.
"I was so crushed… I think that was my lowest moment" in the media industry, she said.
She had joined XFM in 2012. She left at the end of 2017.
An entrepreneur, singer and media personality, Cynthia Tumwine is the daughter of the late Gen Elly Tumwine and Jolly Tumwine.
She went to Kampala Kindergarten, Lohanna Academy, Makerere College School and Uganda Christian University where she obtained a bachelor's degree in mass communication.
She started singing at a young age having grown up in a musical family. His father, a former minister and army chief, was a singer and artist.
As early as 13, she was hosting a teens show on WBS TV.
While at university, she did her internship at New Vision and ended up working with Urban TV after graduation. She co-hosted a show with DJ Shiru.
She would later work with both XFM and Urban TV
Cynthia Tumwine started professional singing in 2013 and recorded her first song titled Best Kept Secret with producer JT at Yego Production in Bukoto, a Kampala suburb.
After leaving XFM, she joined Jumia as PR Manager and worked there for a year.