Sheilah Gashumba has completely distanced herself from dating Grenade in the past and asked him to stop dating her in his dreams.
In 2019, hell broke loose when Grenade, Amanda, God's Plan, and Sheilah Gashumba were involved in a scuffle that led to the eventual collapse of Sheilah and God's Plan's relationship.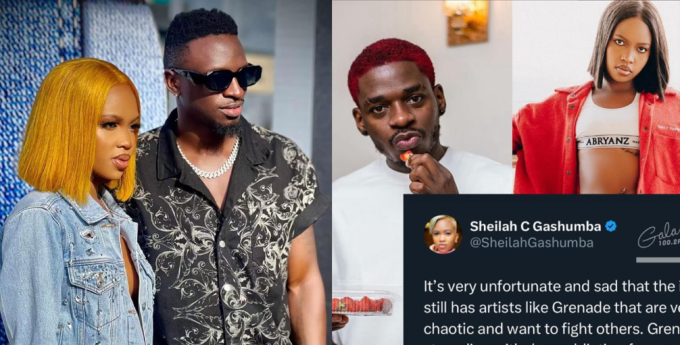 Gashumba has since moved on with Rickman with whom she is alleged to have been secretly seeing even while still with God's Plan. The two seem to have stabilized and are enjoying a sweet relationship.