National Unity Platform president Robert Kyagulanyi Ssentamu aka Bobi Wine has come out and defended his speech he made in Luwero last Friday where he was accused by critics of tribalism and using foul language, he said that is all what M7 is always doing.
Speaking out through his Twitter, Bobi Wine says he is marveled by the hypocrisy of NRM government members who practice tribalism openly and then try to act victims when one exposes them.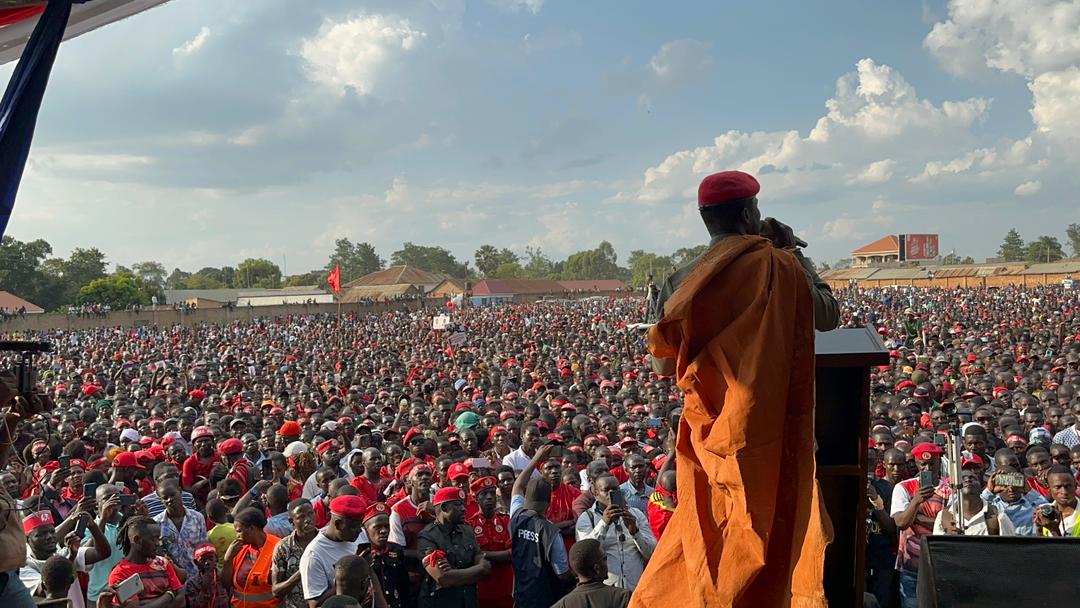 "They OPENLY PRACTICE TRIBALISM & NEPOTISM in every sphere and institution, but they're not ashamed to blame those who expose it and call them out. What a bunch of hypocrites!" he said.
In a speech that was referred to by critics as full of 'hate speech' and tribal sentiments, Bobi Wine described the current leadership of President Museveni as government that is trying to establish a ruling dynasty on 'Our ancestral land'.
The term 'Our ancestral land' as used by Bobi Wine was interpreted by critics to be referring to Buganda, a tribe that occupies most of Central Uganda, where Bobi Wine hails from.
He also accused individuals in the current government of owning miles of land on that 'ancestral land'.
Debates held online especially on Twitter and Facebook have seen his critics wondering if he is only contesting on presidency to represent interests of one tribe or all of Uganda and if the change he seeks is to benefit one tribe or everyone in the country.
President Museveni has said time and again that jobs in government are given on merit, but not based on tribes, citing the leadership of commissions in the country being led by non Banyankore.