Jose Chameleone has a special plan for celebrating fellow legendary artist King Michael at his upcoming concert this weekend.
The concert dubbed '20 Years of King Michael' is set for this Sunday, September 17 at Lido Beach in Entebbe.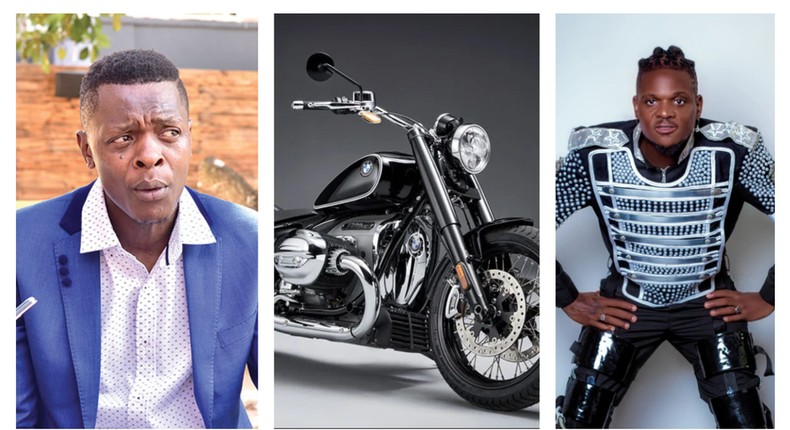 At a press conference on Tuesday ahead of the show, Chameleone rallied his fans and friends to come in large numbers to support Michael, whom he called one of Uganda's greats.
"When you celebrate people like King Michael, you truly celebrate Ugandan music," he said.
"I have known him since he was still a DJ and I am very happy to be part of the people coming out for him."
As part of the celebration, Chameleone said he will be officially unveiling his recently acquired brand-new motorbike, which he will ride to the concert.
"I just bought my new bike; I wanted to unwrap it much later but I am getting it out for the concert as I celebrate you, King," he said.
The Leone Island boss encouraged Ugandans to start celebrating their best artists when they still can.
"Michael is my friend and most importantly, he is a great Ugandan artist. So I call upon all my friends and fans, I want us to start celebrating our great artists one by one.
"We are what you have. We are your Michael Jacksons; we are your Muhamad Alis."
King Michael had initially planned his show for Friday, September 15, but he was forced to change it to the 17th after his date was taken up by the highly billed music battle between Sheebah Karungi and Cindy Ssanyu at the Kololo Independence Grounds.
Regarding this, Chameleone advised Michael not to be disheartened by the clash because even Sheebah and Cindy are also pushing Ugandan music in their own way.