Earlier this year in April, American rapper Tekashi 6ix9ine was in Uganda where he met different people including youthful rapper Kapilipiti Omubaaya but now months later, he claims he has funded repairs of his old new bringing it back to life.
Appearing in a video clip posted on his social media platforms, Kapilipiti claims that rapper 6ix9ine wanted to buy him a brand new car but instead, he asked him for money to repair his old truck.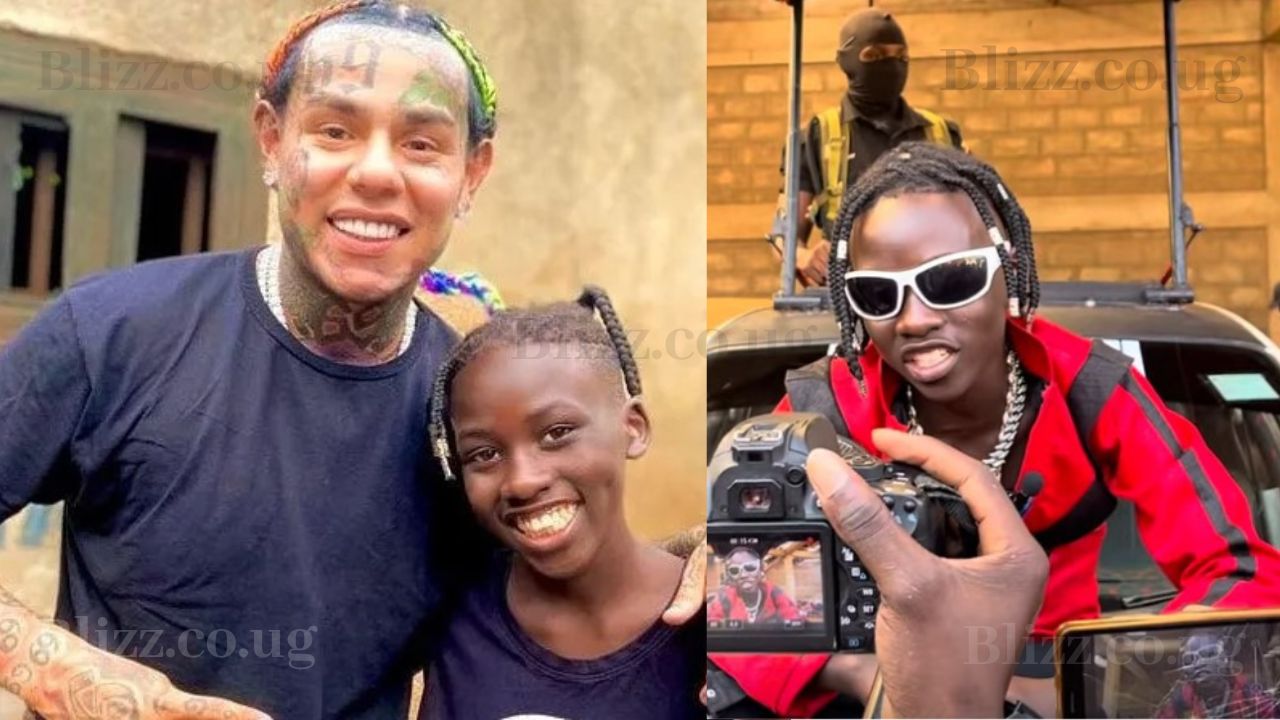 Speaking out infront of cameras, the Ugandan rapper claimed that he was struggling with his car when Tekashi came to Uganda and when he left, they kept in touch to an extent of sending him some dollars.
6ix9ine came to Uganda quietly and shot a music video with the Hyper Kid dancers, a group Kapilipiti is part of so he chanced himself an opportunity of a promise to work with the rapper on a collaboration in the near future since he is the only artist in the group.
While receiving his car after repairs,singer Pallaso was also around, showering him with hundreds of Dollars.
Watch him speak out below;