Kampala Central MP Muhammad Nsereko hit back at Bobi Wine, terming him as a stingy leader. Nsereko said this was the reason Kawempe North MP Muhamad Ssegirinya came to him looking for help with his hospital bill instead of going to his party leaders.
Hon Nsereko was responding to earlier remarks by Bobi Wine, in which he accused the Kampala legislator of trying to earn political capital by fundraising for the hospitalized Kawempe MP.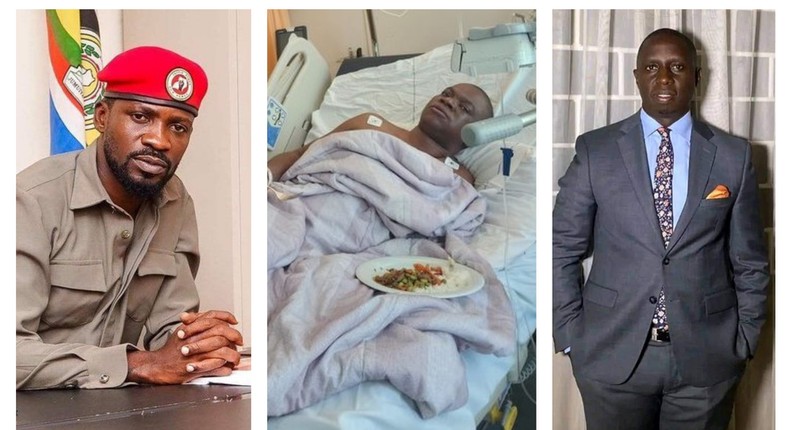 Bobi Wine said at a press conference that Nsereko, by claiming to help Ssegirinya was not only trying to embarrass the NUP party but also building political capital from the suffering of a fellow MP.
Hon Ssegirinya is undergoing treatment for Skin Cancer and a host of other health complications in The Netherlands.
"This is the same guy who forced the late Kato Lubwama to make mistakes and now he's tried the same with Hon Ssegirinya," Bobi Wine said.
"I think that as a respected MP, Hon Nsereko knows the right thing to do but he just chooses to do that which he is not supposed to. What he did was intended to embarrass our MP."
But hitting back yesterday, Nsereko questioned why Bobi had not come out earlier to help his ailing MP.
"Couldn't Ssegirinya have called you? But he knows that you are so stingy that even a tick cannot get a drop of blood from you" Nsereko charged.
"He (Ssegirinya) knew that his people could not help and he had to run to someone he knew could help…and I did it as a good gesture."
Nsereko also revealed that he never invited Nsereko to his live stream, but that it was the ailing MP that came to him.
Hon Ssegirinya has since revealed that he might remain admitted in the Netherlands for the next two months.
Following Hon Nsereko's intervention, both the NUP Party and the Parliamentary leadership came out committing to clear his accumulating medical bills.