Winnie Byanyima reacted angrily on Wednesday about racism in the UK, after she had police officers called on her by a private security guard, while she worked out in a park.
The celebrated Ugandan activist and former politician, is currently serving as the Executive Director of UNAIDS.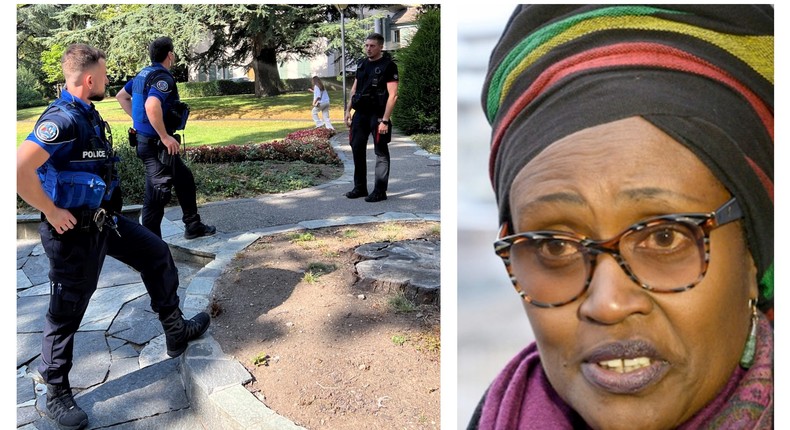 She lives in England. On Wednesday morning, Byanyima took to social media to let out fury which she says she'd stomached for the past three years, about the racism she has experienced at her residence.
The building she lives in, Byanyima says, has a private park where she has been harassed by "racist" security whenever they find her using it.
On Wednesday morning, she said, a security guard called the police on her, when he found her jogging in the park.
"I've had enough of racist harassment," Byanyima posted.
"For three years I've lived in a building with this private park. Security constantly targets me just for exercising in our park."
"Today he called the cops on me who rudely stopped my workout. The cops treated me like an intruder in my own space."
Many social media users responded with shock to the revelation by the 64-year-old.
"If Winnie Byanyima, an international freedom fighter can be treated like this, I know what ordinary people of color pass through," posted one Namara.
"The sad bit is that these are the same people who will have the guts to talk about discrimination, equality, democracy," wrote Emma Kasaija.
Some of the users in the thread shared their own experiences being harassed by authorities on account of their own skin color, while others encouraged Mrs Byanyima to "come back home.
The British Police have recently faced harsh criticism for being inherently racist.
A damning report which was commissioned by the Government in March this year indicated that the police had "yet to free itself of institutional racism."