Irene Ntale revealed that Bebe Cool's influence was key to her success in the early stages of her career.
"I would say Bebe Cool," said Ntale during an interview when she was asked to name people who have been influential in her career. "Yes, when I was starting out I really learnt a lot from him. He is one of those artistes that really believed in me and he said, you can make it, be focused and all that; basically mentoring."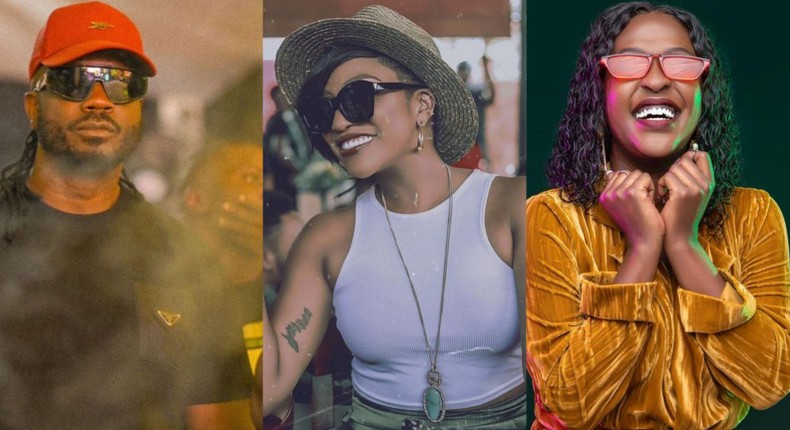 She also mentioned Lilian Mbabazi: "Lilian Mbabazi is my good friend. You know she's always on my phone and telling me… and I think she has also played a big role in my music."
Born on January 30, 1989, Irene Ntale picked interest in music at about the age of 16 when she was still in high school.
She went to Martyrs Way Nursery School in Ntinda, Kitante Primary School, Kitante Hill School, Makerere High School, then Kyambogo University where she studied procurement and logistics management.
After university, she was given a job in Mbale district, but she rejected it to focus on her music career.
At 16, Ntale became active in church and picked interest in choir, and also started learning music instruments.
Then she teamed up with some boys at the church to form a band though they only practiced with no commercial pursuits.
Then one of the members died and everyone went solo.
Ntale then started backing up a female singer who was doing world music.
The singer she was backing one day allowed her to do a cover at Emin Pasha Hotel and the manager of the hotel liked her voice and gave her a weekly gig on Wednesday evening.
It's from here that she was scouted by Swangz Avenue. She had been there for a year and Swangz Avenue spotted her at the end of 2012. Irene Ntale joined Swangz Avenue in January 2013 and left in 2017.