Bebe Cool looked at his mother and decided that life needs to move faster. His mother, who had separated from his father, Jaberi Bindadi Ssali (a former minister and one-time presidential aspirant), was struggling to support his siblings.
While in S.5 at Makerere College School, Bebe Cool was taught by a physics teacher who used to talk a lot about self-employment.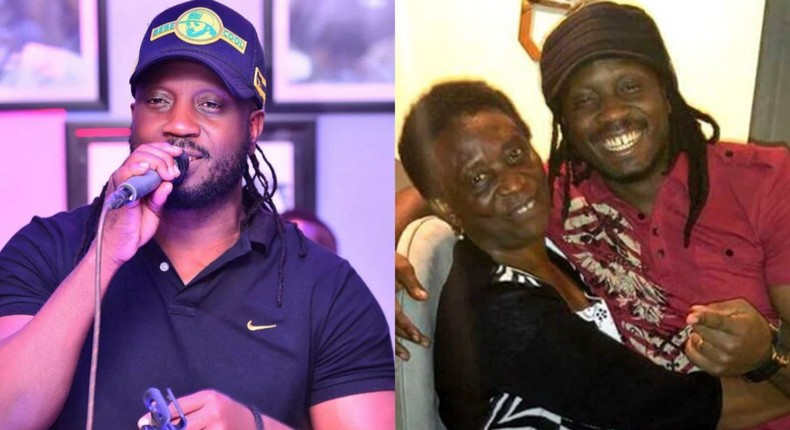 The Wire Wire singer figured a career in music would be a formidable path to self-employment.
All he had to do now was convince his mom.
"And also another drive that came to me was, I'm the last born in my mom, so I wanted to look after her. She wasn't staying with my father. They separated long ago… she was growing old. She was taking care of so many of us and we weren't stable financially by then," said Cool in an interview with Crystal Newman.
"So, I said, what am I still doing in school? I gotta do something for my mom before she dies. and i had a good conversation with her, I told her, If I get you good grades, if I prove to you… that I have the two certificates, will you let me go and start my life?"
The mother agreed but advised him to avoid drugs and gangs, and live "a positive life". In the interview, Cool said he had never used drugs.
Bebe Cool, real nane Moses Ssali, was born at Mulago Hospital on September 1, 1977, and grew up in Kanyanya, Kampala.
He went to Aga Khan Primary School, Kintate Hill School for O-Level and for A-Level he was at Makerere College School (S.5) and Kololo S.S. (S.6).
His music career kicked off after S.6 and in 1997 he left Kampala for Nairobi and was among the first artistes to work with Ogopa DJs, a production house and record label in Kenya.
His friend Jose Chameleone found him there in 1999 and they formed the East African Bashment Crew.
Bebe Cool has over the years performed on global platforms, won multiple awards and remains one of the top artistes in the country.