Bruno K penned a sweet message to media personality Faridah Nakazibwe on her birthday. Nakazibwe, who is the foster mother of Bruno K's daughter, Brielle, was born on August 18, 1984.
Taking to Facebook, the crooner wrote: "Happy birthday Faridah Nakazibwe Mummy Briella. You are selfless, kind and humble. You are the best Mum, our role model and you inspire so many of us. You met Briella when she was 1.5 years old and now she's 4.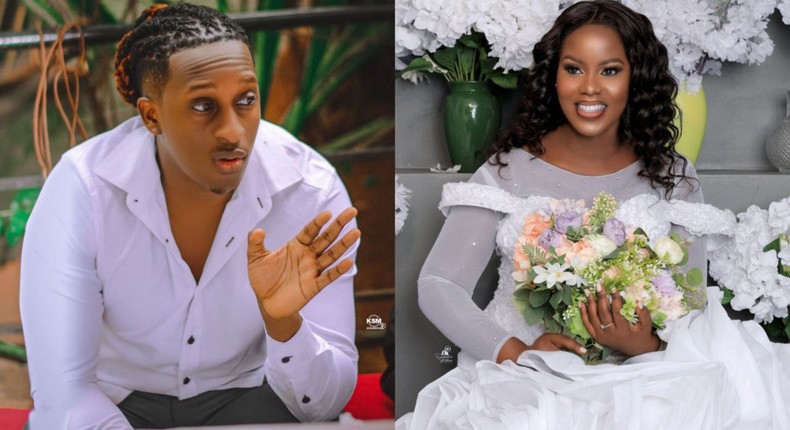 "Everything she knows you have taught her. Webale nyo kubela namutima mulungi. You are the best thing that has ever happened to me and Briella. You will always be my best friend. Enjoy your day to the fullest Mama Briella Oprah wa Uganda Nalongo waffe omu bwati."
Nakazibwe has been fostering Brielle Kiggundu for some two years now. She took on the role following the passing of Brielle's mother, Rachael Nasasira, in December 2021.
Faridah Nakazibwe and Bruno K's friendship started when the latter approached the former and told her he is planning to work on a song inspired by her. He even titled it Faridah.
Later, Bruno told her that Brielle's mother was sick.
"Bruno became my friend promising he's going to sing a song titled Faridah. We became friends when he needed help with a child. Young man. He is single. When he told me my baby mama is sick and they are going to give me my child to stay with her. I asked him, what are you going to do with the kid? Are you going to live with her in your situation? You have nowhere to start from, you may not even know how to cook. bring her here," Nakazibwe said in an interview.
"When they brought the baby, she is so sweet, very adorable. My children liked her a lot, I liked her. She heard by kids calling me mummy and she also started calling me mummy… so, when the mother died, she now knows me as mummy."
In the 'Faridah' song, whose video is filled with the news anchor's pictures, with a YouTube caption saying the song is dedicated to her, the lyrics come across as if they are in an intimate relationship.
"The things that gave me sleepless nights disappeared when I met you," Bruno K sings.
"You helped me and accepted to marry me. You help me get rid of teddy bears. When I met you, baby, you turned my life so amazing… Faridah, my love… you have a lot of love."
They have repeatedly denied being romantically involved.