Singer Mukiibi Sadat alias Kalifa Aganaga has gone bare knuckles with events promoter Bajjo Clear Process over maligning Alien Skin.
A few weeks back Alien Skin fell out with events promoter Abitex Promotions over the orchestration of the Nkwacho festival.
The development left Abitex with a sour taste in his mouth and was joined by his colleague Bajjo Events to decampaign Alien Skin in the public.
The pair's decision, however, didn't impress a number of the entertainment industry stakeholders, including singer Kalifa Aganaga.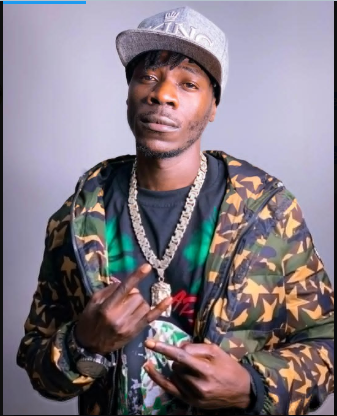 As they sparred on a TikTok live stream, Kalifa Aganaga and Bajjo exposed their dirty laundry and exchanged unpleasantries.
Kalifa Aganaga claimed that during Alien Skin's "Sitya Danger," concert Bajjo conspired with Abitex to steal from the Fangone Forest singer as they bought his show cheaply.
Kalifa adds that Abitex and Bajjo are using Bobi Wine's name to instil hatred among musicians and their fans to further their concealed ideologies.
The "Ndabirawa" crooner maintained that promoters have over the years plotted the downfall of very many musicians that have refused to be exploited by them.