Bebe Cool was filmed having a great time with Jowy Landa at a Kampala hangout. One of the videos shared on social media indicates that they were Cielo Lounge.
While Jowy Landa declared in 2022 that she was now open to getting a man after turning 19, Bebe Cool is not the appropriate man as he is already married.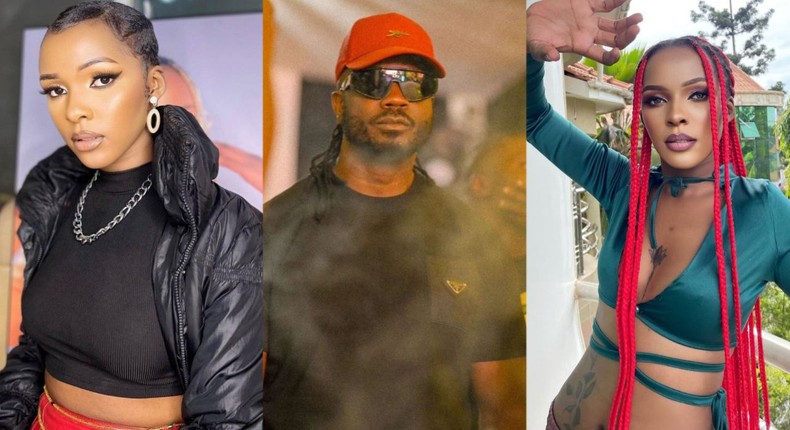 They were possibly hanging out as friends and talking music, considering she has previously requested that he features her on his controversial list.
Jowy Landa has extensively benefited from established artistes, right from when she was beginning her music career. Pallaso used to be her manager and her current manager Roger Kitaka, popularly known as DJ Roja, is a celebrated deejay.
The Am Badder hitmaker, whose real name is Joan Namugerwa, got the attention when she did a cover of John Blaq's hit song Obubadi.
The cover, which was posted on her YouTube four years ago, has more than 300k views.
Speaking of her time at Pallaso's record label named Team Good Music, Jowy said: "I worked with him and got hits, but I moved on. I got another management.
"But I can never forget him. He started my career. Pallaso I love you much."
After leaving Team Good Music, she was managed by Francis' De Texas, whom she left to get signed under Sure Entertainment in November 2020.
The songstress, who is known for songs like Wire Wire, Saba Saba, Nawe, Buyaka, Mission Impossible, Nkulina, Nyumirwa and Kiri Kitya, has also collaborated with household names like Daddy Andre and Grenade Official.