Singer Desire Luzinda's daughter Michelle Kaddu, together with Abba Marcus and Alpha Joseph Mayanja, (both sons of Jose Chameleone) were yesterday put on the spot to speak in Luganda at a public event; and let's just say, they made a whole mess of the language.
The three friends on Tuesday afternoon traveled with Ms. Luzinda to Kosovo in Makindye Division for a fundraising event to support a local young man in need of medical treatment.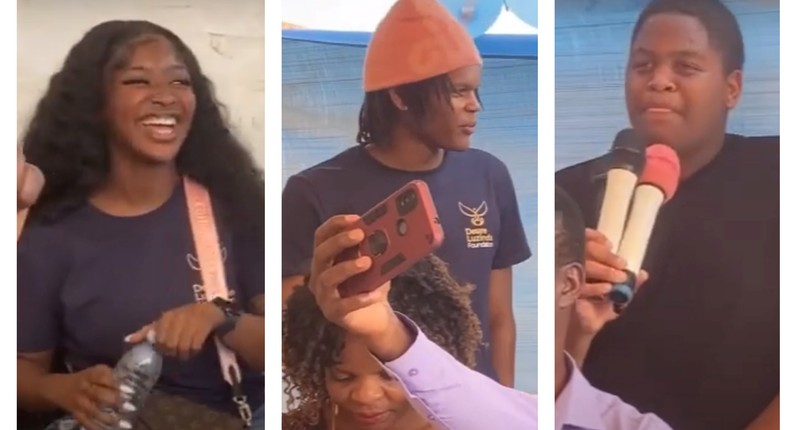 First on the podium was Michelle.
She nailed the greetings, but thereafter, could not construct a single sentence in the local dialect.
"Bampita Michelle," she introduced herself. "Nakuze mu Uganda," she added, to mean she grew up in Uganda.
The audience was falling with laughter at this point, forcing her to switch to English.
Later she attempted to inform the locals of the age at which she left Uganda for the US (14), and her current age (19), but she failed miserably.
At some point, she could be seen counting her fingers trying to get the numbers right.
When it was time for the Mayanjas, they both spoke in English without even attempting a single Luganda word.
The crowd was unamused, as some were heard groaning "alimba, alimba."
Luzinda and the children were taken to the event by her dear friend and fellow artist Sam Lugolobyo aka Levixon.
The event was meant to raise funds to help a local boy, Elijah Byarugaba who needs treatment for a congenital neurologic disorder.
Byarugaba, who is unable to speak or walk independently is set to undergo an operation in Canada.
Luzinda promised $400 to the operation through the Desire Luzinda Foundation.