Music promoter Abbey Musinguzi, aka Abitex has asked shs70 million in losses from singer Patrick Mulwana also known as  Alien Skin over his canceled 'Nkwakyo Festival'.
Alien Skin recently announced  he had changed his  mind and that he wont be attending the 'Nkwakyo Festival', a music concert organized by Abitex that he was supposed to headline.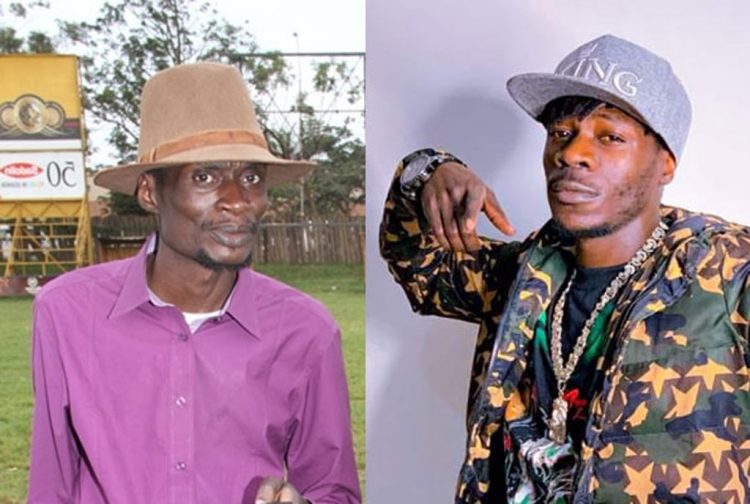 In an August, 14 letter of intention to sue, Abitex through his lawyers of Lunar Advocates, says he had agreed with the  Fangon Forest proprietor  that he pays him shs100 million for performing at the concert and to this, he advanced shs10 million, the balance to be paid later.
"Our client had deposited the said shs10 million in installments through mobile money to a one Musa Mawejje your manager at his telephone mobile numbers . To our client's dismay, you cancelled the Nkwakyo Festival show a few days to the event date without giving our client prior notice which act caused our client  economic loss, mental distress , embarrassment and damaging his reputation as an events promoter," Abitex's lawyers say.
They say the events promoter had to this end incurred several other expenses including audio and video adverts, paid for banners, paid public  address system and other media in preparation for the event.
The lawyers say Abitex now demands shs71.5 million as losses incurred .
"We therefore demand shs71.5 million within seven days from the date of receipt of this notice being a sum for the losses and damages sustained as a result of cancelling the said event and also furnish to our chambers, a sum of shs6 million as legal fees incurred by our client whilst instructing us," Abitex's lawyers say.
Alien Skin has been asked to comply with the letter or face legal action.