Renowned Dj and media personality Mbaziira Tonny and singer Aidah Mugo have earlier today been involved in a deadly car accident.
The accident that nearly claimed Mbaziira Tonny and Aidah Mugo's life occurred on Masaka Road when the car they were travelling crashed before veering off the road.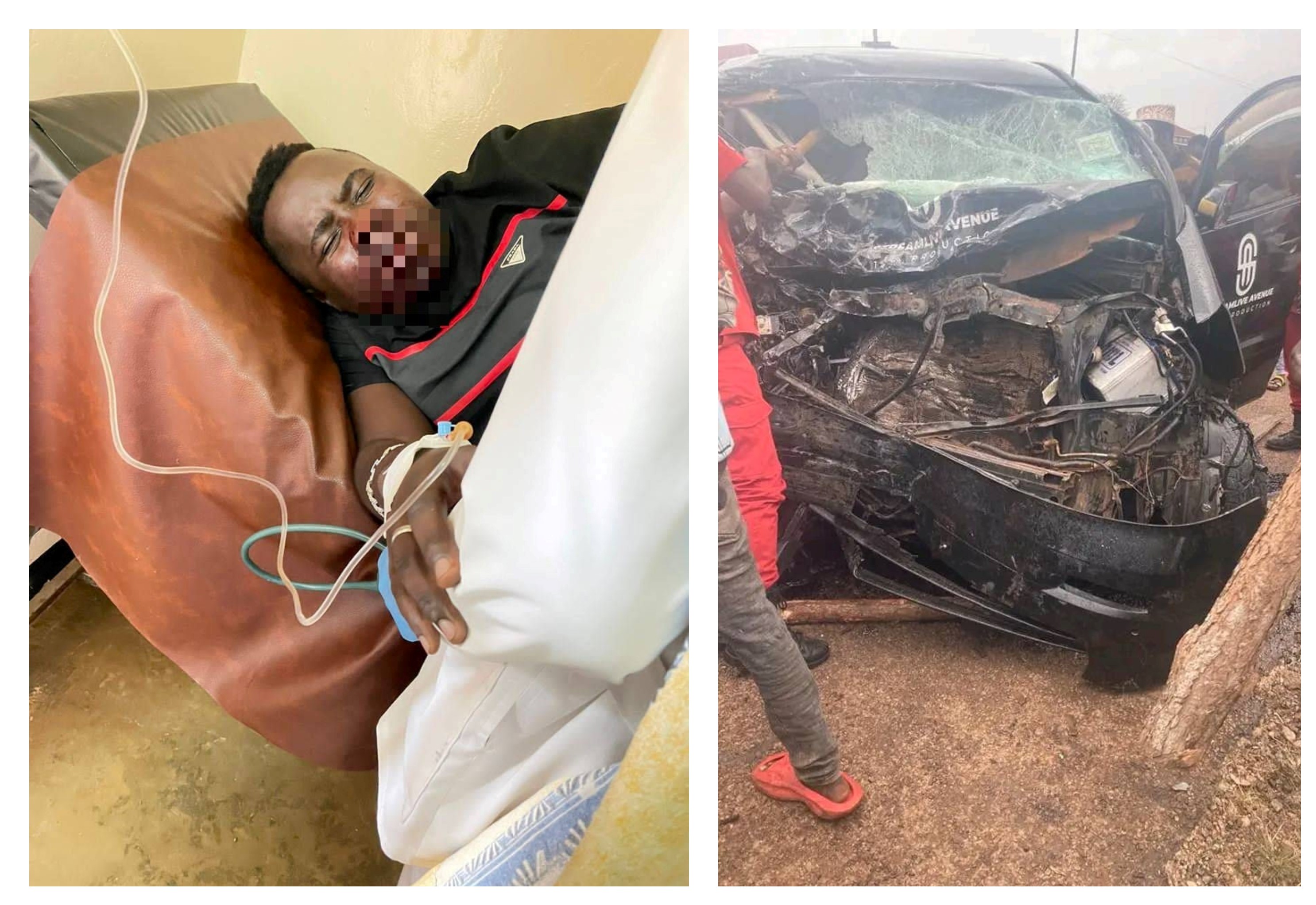 The photos making rounds on social media depict the pair severely injured and the car belonging to Streamline Avenue company Reg; No. UBC 142H was wrecked beyond repair.
According to reports surrounding the accident, Mbaziia Tonny was travelling with Aidah Muggo supposedly to perform at one of their booked gigs.
The news of the pair's accident was broken by Mbaziira Tonny's best friend and workmate Suuna Ben through his Facebook account.
The accident victims were given first aid before being sent right away to Kitovu Hospital in an effort to save their lives.
This is Mbaziira Tonny's second vehicle accident survival; at Kaliisizo in February 2022, he narrowly escaped death with wounds.
We pray for their speedy recovery.