Leone Island Music Empire singer Joseph Mayanja alias Jose Chameleone has expressed his gratitude to the President of Uganda Yoweri Kaguta Museveni for footing his medical bills.
At the start of July this year, Jose Chameleone underwent emergency medical surgery at Aline Medical Hospital in Minneapolis.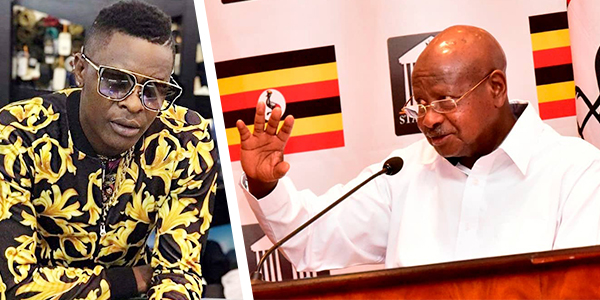 Chameleone underwent emergency surgery after struggling with stomach issues for some time and visiting numerous medical facilities but still not feeling better.
In the course of his aliment, reports surfaced pointing out that the singer was choking on medical bills which were thought to be worth around Ugx 300M.
Other sources said that President Museveni had stepped in and paid the singer's medical debt to zero balance.
Jose Chameleone recently confirmed the reports and thanked the President for supporting him when he needed it most.
The self-proclaimed doctor expressed his gratitude during his visit to Prime Minister Robinah Nabbanja with his son Abba Marcus following his graduation.
Here, Prime Minister Robinah Nabbanja congratulated the singer for beating the ailment, before complimenting him on how he looked energetic and rejuvenated.
Chameleone revealed that after the procedure, he is now well, healthy and more prepared than ever to serve the nation.