The prosecution of Kawempe North MP Muhammad Ssegirinya for inciting violence has been postponed until October 6, 2023.
This came after his relatives informed the court that Ssegirinya is ill and is being treated in Germany.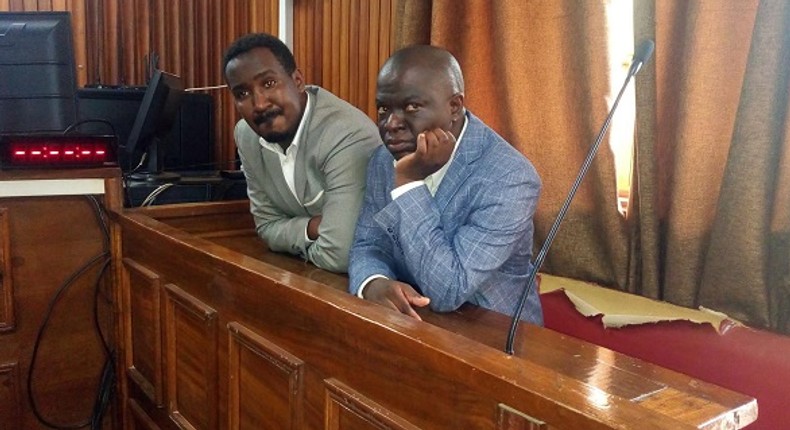 The communication compelled trial magistrate Siena Owomugisha to postpone the case until October.
The politician is accused of posting a statement on his official Facebook page, "Ssegirinya Muhammad Fans Page," that is intended to stir the public against a segment or group of Ugandans while referencing the 1994 Rwanda Genocide.
He is accused of committing the crime in Kampala between August and September 2020.
Ssegirinya is also facing terrorism, murder, and attempted murder accusations stemming from the 2021 murder spree in the Greater Masaka region.
According to the prosecution, Ssegirinya conspired with his Makindye West colleague, Allan Ssewanyana, to terrorise the inhabitants of Masaka with pangas.
Both Ssegirinya and Allan Ssewanyana of Makindye West constituencies were granted bail at Masaka High Court following a ruling by Justice Lawrence Tweyanze.
The development followed the withdrawal of three affidavits of prosecution witnesses by the State Attorney in the case, Richard Birivumbuka.
The affidavits had been sworn in by Thomas Jatiko, Jennifer Amumpaire, and Detective SP Innocent Mubangizi and tendered in on January 23, 2023.
Birivumbuka told the court that the Director of Public Prosecution (DPP) directed the prosecution not to object to their bail application.
The DPP said the prosecution should simply make their submissions on bail terms.
The state attorney asked the court for a "substantial amount of cash" to be imposed on the two legislators if it was to release them on bail.
The two were remanded on charges of murder, terrorism, and attempted murder relating to a spate of machete murders that rocked the Greater Masaka region in 2021.
The prosecution alleged that both MPs planned the murders at Happy Boys, Kalenda, and Kayanja Estate House in Kampala.