Promoter Balaam Barugahare has extended an invite to Alien Skin to cross to his side if his misunderstandings with Abitex have become irreconcilable.
Balaam urged the 'Binyuma Bitya' singer to clear whatever outstanding payments he has with Abitex and seek another promoter.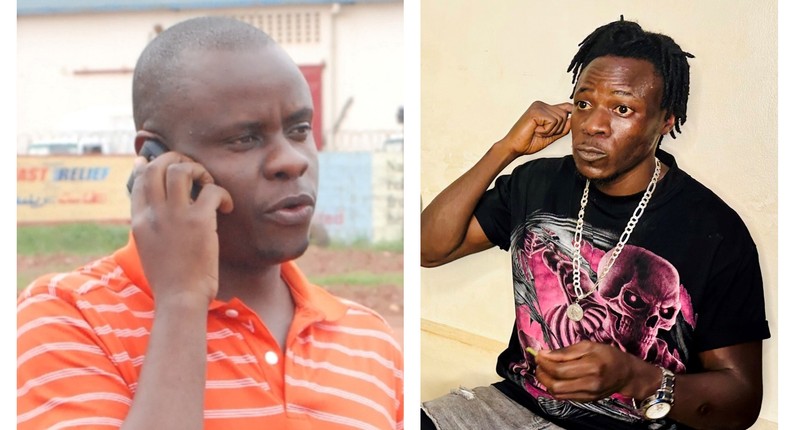 Alternatively, he said, Skin can choose to be independent and organize his concerts himself like other artists are doing.
"The advice I can give to Alien Skin is that if he cannot work with the other person, he should come to me," Balaam told reporters this Thursday morning.
"If they (Abitex) are not paying him well, he should come work with me, or KT, or any other promoter. He can also promote himself," he said.
"Other artists are promoting and organizing shows themselves. Gravity Omutujju, David Lutalo have all done it," he said.
Skin last week cut ties with promoter Abitex (Abby Musinguzi) and postponed his upcoming Nkwacho Festival which was slated for August 27.
He accused the promoter of trying to "steal the concert" from him.
Later on in a TikTok livestream, Skin accused Abitex of failure to pay him in time for the festival.
Abitex on the other hand, lambasted the artist for being disrespectful.
Balaam, an arch-nemesis of Abitex told reporters today, that people blaming Alien Skin should first listen to his concerns.
"I have not met him personally, but as an artist, I am sure he has his own pressing issues. We should therefore listen to what is hurting him and not rush to judge him," he said.
Last night Skin announced that his Nkwacho Festival will now be held at Bobi Wine's Busabala beach.