According to singer Alien Skin, he built his music career independently without Bobi Wine's assistance and is similarly 'top'.
Alien Skin has been the centre of social media criticism over allegedly demeaning singer cum politician Robert Kyagulanyi Ssentamu alias Bobi Wine.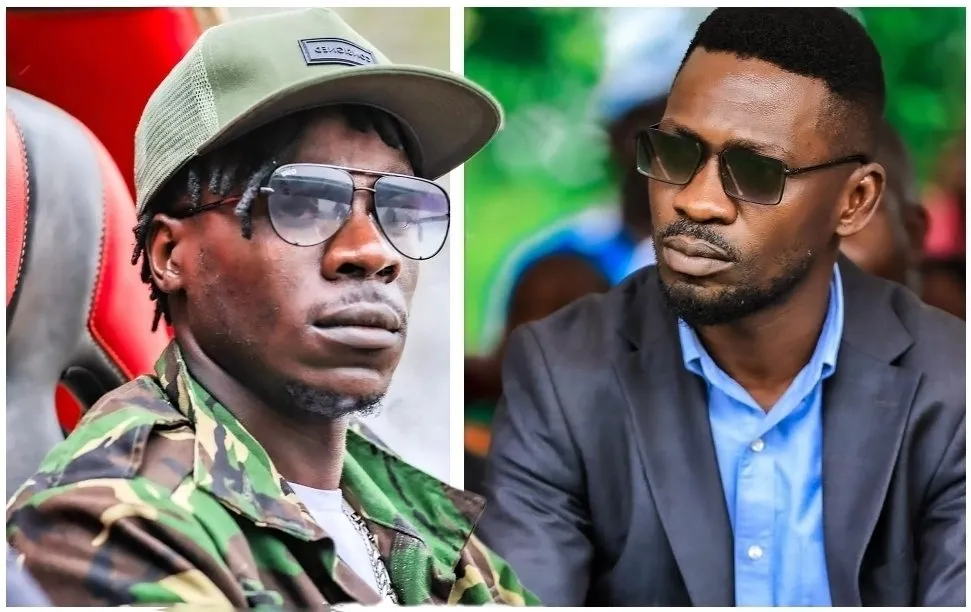 Alien's critics have since vowed to campaign for him, citing they can't support someone who is against Bobi Wine or his obligations.
While addressing the claims earlier today, Alien Skin revealed that he is self-made, and is not answerable to anyone.
He reflected prior to his 'Sitya Danger' concert, Abitex implored him to visit Bobi Wine to endorse his concert, which he turned down citing he never wanted his success to be attributed to anyone.
He pointed out that the Fangone Forest Entertainment camp will not operate under the guidelines of Bobi Wine, arguing it is a sole entity and not a NUP branch.
Alien Skin further disclosed that Bobi Wine's Firebase music camp did not foster him and that he has never worked with the label or received a song from them.
Alien maintained that he just liked Bobi Wine's persona because they share the same ghetto background and this doesn't change the fact that he is big just like him.