Singer Kapa Cat last weekend stepped in church for the very first time as an adult woman.
She was welcomed with ululations at the House Worship church in Nansana, headed by Pastor Wilson Bugembe, on Sunday morning.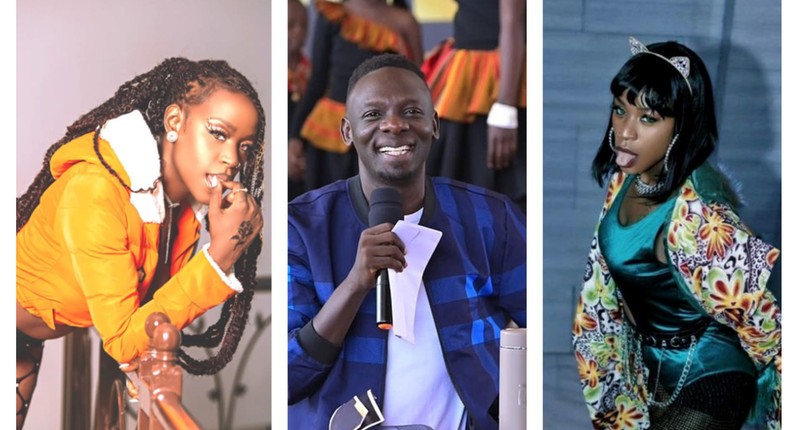 Looking visibly out of place, the 'You Guy' singer admitted having not been in Church or prayed to God since she was in primary school.
"I think the last time I was in Church I was still in P7," she said as the congregation cheered.
Kapa, real names Catherine Tumusiime also owned up to the churchgoers about how she struggled to even get an appropriate outfit for the church service.
She said she "tossed the entire wardrobe" trying to get the right outfit.
The singer came in an orange high-neck top, black pants, and a grey blazer.
"I called Lydia and she said there are no dresses, so I called Atin and asked if I'm allowed in Church in a pair of pants," she said.
Producer Atin Pro (born Martin Musoke) was the one that convinced her to go to church.
"I share a lot of information with him and recently he told me that I should try to look for a new family; one that will bring me comfort," said the artist.
Asked how she was feeling being in Church after such a long time, Cat said she was having a good time.
"I am trying to be part of you guys, I want to be a member," she said.
"I want to try this more times; I think I liked it."
Pastor Bugembe quizzed the singer about her constant fights with her fellow artists, but she denied having bad blood with any musician.
Instead, she said, she was being hounded for speaking the truth at all times.