In yet another appalling revelation, the four-time presidential candidate and former Forum for Democratic Change (FDC) party president Kizza Besigye has come out to defend himself against allegations that he received money to the tune of sh300 million from the party secretary-general, Nathan Nadala Mafabi.
Besigye, who sounded emotional while addressing the media on Monday, August 7, 2023, at his offices on Katonga Road in Kampala, said that Mafabi lied when he said that he gave him money meant for election polling agents.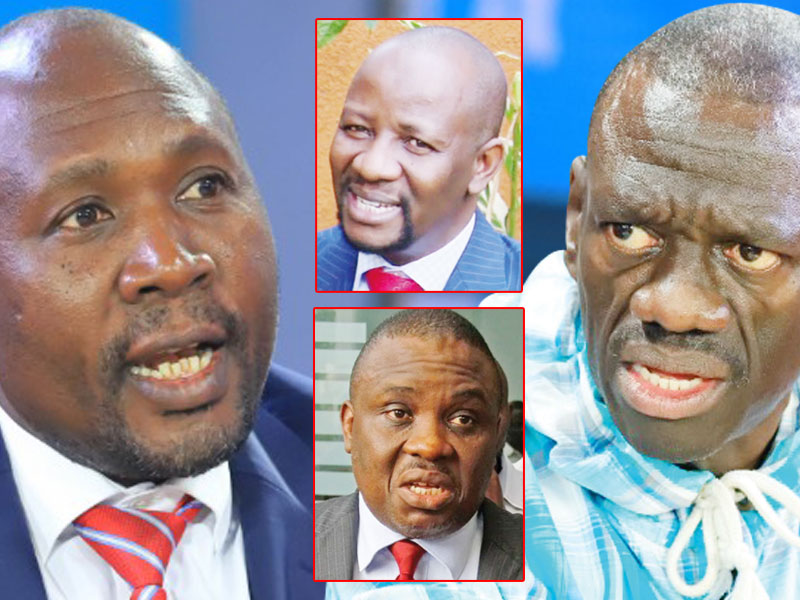 He revealed that Mafabi gave him the money while at his home in Kasangati and told him it was his but that he was hiding it from Uganda Revenue Authority (URA) because he had debts with the revenue collection body.
"Hon. Nathan Nandala Mafabi told a lie when he said that he had given me sh300 million for polling agents. He told me the money was his and he wanted to hide it from Uganda Revenue Authority since he had debts with them and that they [URA] would confiscate it," Besigye told journalists, adding that "if he had clearly told me that this was money meant for polling agents, the money would have gone to the party account. The party had no debts unless it had not cleared pay as you earn (PAYE). So, it is not true that I was given money."
Besigye's remarks come against the backdrop of a new report that was drafted by the party committee instituted to investigate the matter.
The committee, which consisted of party elders, had a sit-down with all the parties that were in disagreement with each other.
Besigye told the committee that he was tipped off by someone at State House that some party members had received money from President Museveni and that he [Besigye] thereafter called for a crisis meeting with FDC party leaders at the time.
Mafabi, meanwhile, denied receiving any money from State House and said that all the money he received was from safe sources.
In a report that was drafted after the investigations, the committee recommended that the two warring parties reconcile since they have known each other for decades.
The committee also recommended that the powers of both the party secretary general and party treasurer be trimmed in a constitutional amendment and that the party should also groom young leaders within.