Spice Diana forewarned the fast-emerging girl duo Kataleya and Kandle of the challenges that await them in their music journey ahead.
Speaking as a guest at the launch of the duo's first extended play (EP), Diana, real name Hajara Namukwaya advised them to enjoy their fame while keeping in mind that many in the industry will be coming after them.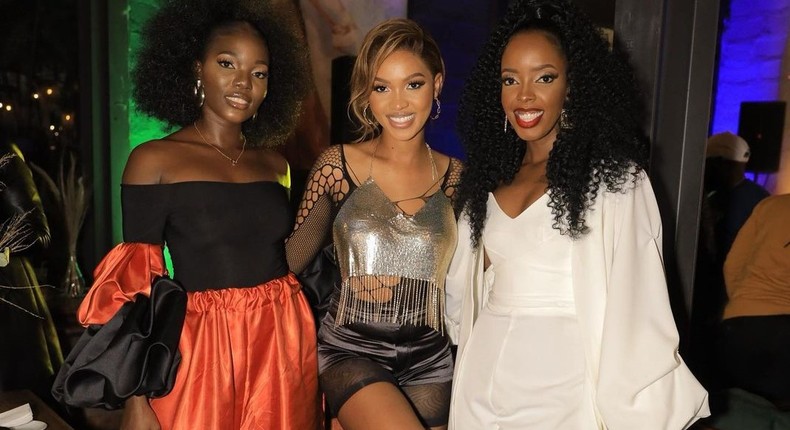 "Our industry is tough, especially for the ladies. They will call you names because of how you dress… because you are a woman," she said.
"They will try to pull you down; they will say you don't know how to sing. But do not listen to any of that. Just keep doing you; you have come from all the way, and it will get better."
Diana was one of the select group of artists who were invited to the listener's party of the Kataleya and Kandle EP titled "Call it Love."
Others in attendance included among others, Lydia Jazmine Karole Kasita, producers; Washington, and Artin, Sheilah Gashumba, DJ Nimrod, and Prima Kardashi.
The artists one by one congratulated the girl duo on their first rise and their exceptional talent.
Their manager, and Theron Music boss David Kalemera hailed the girls for not disappointing him and vowed to keep pushing them to greater heights.
On Kateleya and Kandal's EP are six songs namely; Katono, 'Oliwamu, Oliwamu (ft Barnaba Classic), Matatu (ft B2C), Binkolele and Wolan (ft Country Wizzy).