Music artist Kapa Cat has alleged that her new music video for her song "Nicely" has been banned from tv airplay. She has called upon fans to watch her new music video on YouTube instead. The music video features radio personality Little Joe Mpologoma.
"#Nicely 18+ Video Been Banned from TV airplay so watch via – youtube," says Kapa Cat.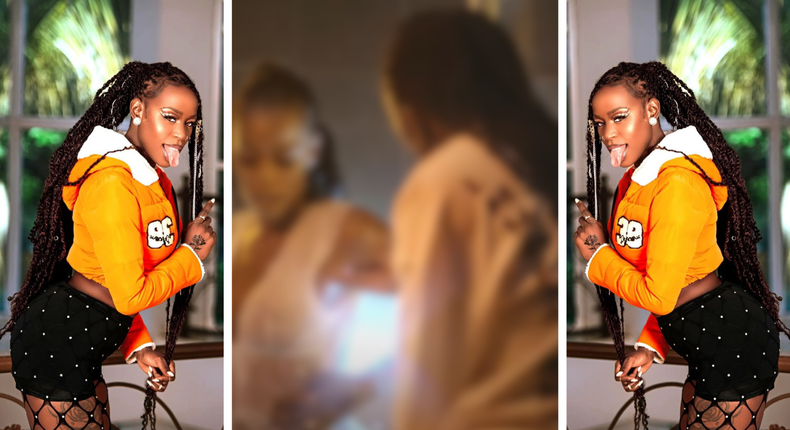 The last time a song was banned from airplay was in 2012. Bobi Wine's "Tugambire ku Jennifer" was banned from being broadcast because it was critiquing the then executive director of the Kampala City Council Authority (KCCA) Jennifer Musisi.
The ban initiated by Uganda Communications Commission (UCC) received international coverage reaching The Guardian reports.
Guidelines for nudity and sexual content
There are 20 standards UCC has for general broadcast programming in the country. They include public morals, social values, family viewing, sex and nudity, among others.
Under the sex and nudity section 8.1, it says, "The level of sexual activity allowed in a programme depends on the explicitness and frequency of the activity, its relevance to the storyline and the target audience. Generally, depictions of sexual activity are not allowed for G, and PG-rated programmes, while other programmes may contain implied sexual activity, but should be infrequent and brief."
"Content considered to be pornographic or obscene in nature is not allowed for all ratings," reads 8.3.
"The inclusion of sexual matters in programmes must be defensible in context and presented with tact and discretion. Sexually suggestive or lewd dialogue and innuendoes should not be broadcast. Sexual stereotyping which can be hurtful and/or demeaning must be avoided," reads 8.4.
"Nudity is not allowed for a G rating. Rear nudity is allowed in PG-rated programmes if it is discreet, justified by context and not meant to titillate. Side nudity in a non-sexual context is allowed under PG13," reads 8.10.