Ugandan Grammy award-nominee Edirisa Musuuza (Eddy Kenzo) leaped in defense of American singer and rapper Cardi B, who has been taking heat lately for assaulting a fan during a performance in Los Angeles.
Kenzo said Wednesday, that although the incident – where Cardi threw a microphone at a reveler – looked bad on video, she was in her right to defend herself.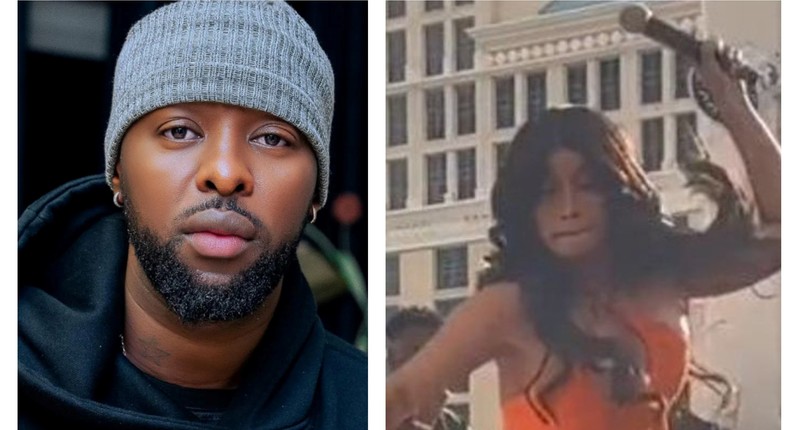 Cardi was severely chastised in the media for hurling a mic at an audience member after the person threw a drink at her.
She was rapping along to her 2017 hit 'Bodak Yellow' last Saturday when the incident occurred. She was visibly shocked before hurling the mic.
However, other videos circulated showing the rapper asking for water to be thrown on her to cool off.
Cardi clarified later in the show that she didn't want anything thrown in her face. The woman who threw the liquid was quickly escorted out by security.
Kenzo while speaking to the press at Entebbe Airport upon his return from Japan, said the fan overstepped boundaries by hurling her drink at a performer on stage.
"Everyone has a role; the singer's is to sing and yours is to support and have fun. Even if it was the singer who poured a drink at a fan it wouldn't look good. What if it was acid?" he said.
Besides, Kenzo said, music audiences bring different kinds of people and Cardi could not have known that woman's intentions.
The 'Semyekozo' singer had just returned from Japan where he performed at the African Food and Music Festival.
The three-day show at Sankaku Hiroba in Tokyo featured performances from several artists including Bishop XL from Nigeria, Uju Ssyma Nnanna from Japan, Zion TMZ, and many more.