Pearl Magic and Spark TV host Caroline Marcah relived the harrowing experience when she received death threats and had her house broken into following the death of her friend Ivan Semwanga.
Ssemwanga, then the ex-husband to socialite Zari Hassan passed away in May 2017. He reportedly succumbed to a stroke.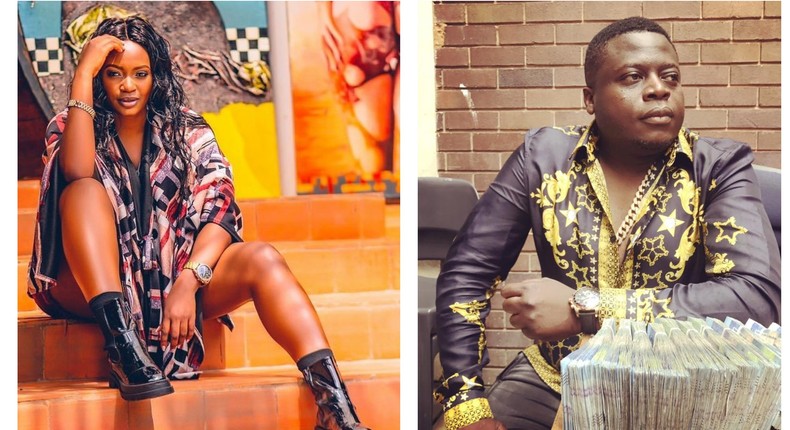 At the time of his death, Marcah was a newbie on TV and had a known friendship with the South African-based tycoon.
The death of Semwanga was shrouded in a lot of speculation and conspiracies. Some believed he had been murdered by his associates over business deals.
In an interview this week, Marcah (real names Caroline Mirembe) recounted how she found herself caught up in the hullabaloo.
Upon the return of the body to Uganda, she was deployed to do live coverage for the entire two-day funeral proceedings for NTV and Spark.
She recalls that the day after the funeral, one of the members of her team disappeared suspiciously.
This person, she said, had been talking recklessly about Semwanga's death.
"He had been telling us how he had inside information on Semwanga's death and how it was orchestrated by his friends over business dealings. So on our way back, this guy disappeared and we all got scared. We looked for him together with his parents for days."
Days later, Marcah says she started getting death threats herself.
"This was my second year on TV. I got death threats because I was friends with Semwanga," she said.
About a week later, she says, she came home from a party to find her house broken into and her belongings ravaged.
The burglars did not steal anything valuable from the house apart from her documents.
"I found the door open, but they didn't take the TV or the laptop or the money. They just tossed everything on the bed and left with my work contract, my IDs, and an old passport."
"I think they wanted to show me what they are capable of."
In an interview last month, Zari Hassan also recounted how Semwanga's family fanned the rumours of foul-play in the death of Semwanga. The family suspected that she wanted him dead in order to take over their joint business ventures in South Africa.
Marcah, a Ugandan of Rwandan descent is a mother of one. She was previously rumoured to be in a relationship with fellow TV personality MC Kats, but she has repeatedly died these claims.