Bad Character CEO, Singer Sadat Mukiibi aka Kalifah AgaNaga is over the moon after making pilgrimage to the Masjid al-Haram in Mecca where he placed his hands on the Kabba and prayed to Allah to wash away all his sins.
Through his social media, Aganaga paid his respects and thanked God for helping him make this great achievement as a Muslim.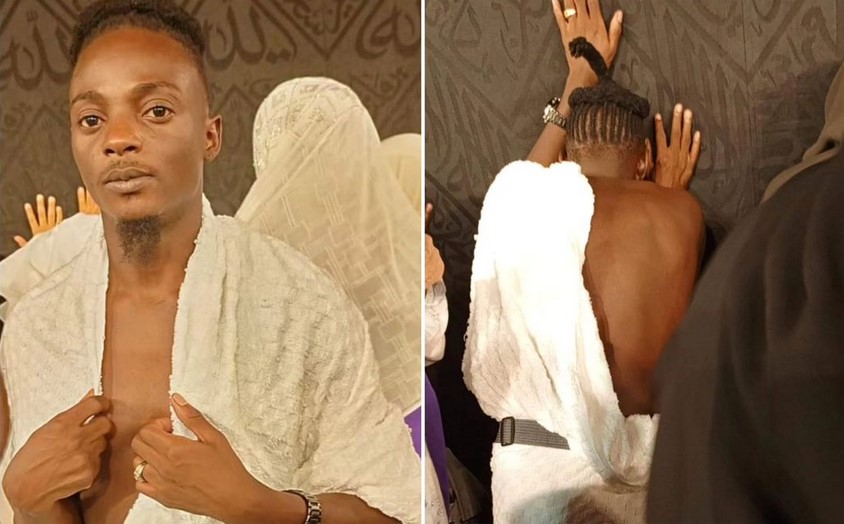 " Allahu Akbar. I feel so blessed, touching the Kaaba with my own hands. "– he captioned his Facebook.
During his visit to Mecca, Kalifa had a chance to touch the Kaaba, a stone that is believed to have been originally white but has become black due to the absorption of the sins of the countless thousands of pilgrims who have kissed and touched it.
The pilgrimage to the holy city of Mecca in Saudi Arabia is obliged to every adult Muslim at least once in his or her lifetime and the Hajj is the fifth of the fundamental Muslim practices and institutions known as the Five Pillars of Islam and based on the most recent development, Kalifa Aganaga has fulfilled it.