Spice Diana thinks Alien would be making a big mistake if he insists on quitting music this year.
Diana in an interview this week, discouraged the Fangone Forest boss from following through on his recent retirement threat.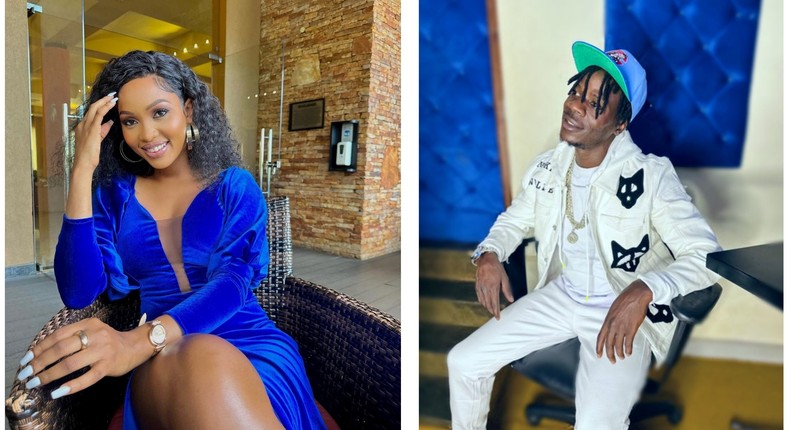 "If he's thinking of taking a break, that's ok, but leaving for good will hurt us," said Diana in an interview at her home in Makindye this week.
"We still need to 'party-party…' I love that song a lot by the way."
Skin has talked more than once in the past few days about quitting music by the end of this year.
He says he wants to leave the stage when he's still relevant.
"I want to quit music and become a legend," Skin revealed during a studio session last week.
"I want to rock you for just one year and I am done. By the time this year comes to an end, I will sign out and bid farewell to the fans."
The 'Binyuma Bitya' singer also shared the same proposition on his social media platforms early last week.
"I might even quit music by the End of this Year by January next year nga nkola bilala," he tweeted.
Asked if she has any retirement on her own, Diana, real name Hajara Namukwaya said not in the foreseeable future.
"For me, I am still around…what would I tell my fans even? Where would I hide?"