Nince Henry called A Pass a failure after the latter dissed Siri Regular, the hit song the former wrote for Spice Diana.
The song, which Diana has said is among her four favourite songs, has achieved massive success and even earned a spot on the controversial Bebe Cool list.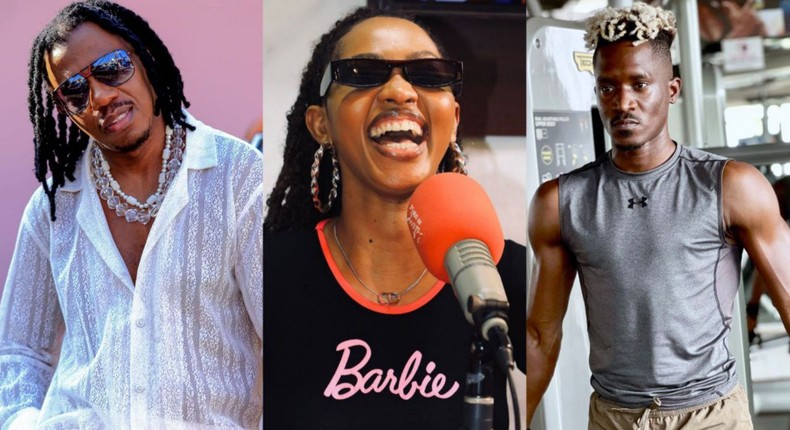 But this didn't stop A Pass to share some snide remarks about it.
Speaking to NBS on Tuesday, August 1, Nince Henry said A Pass was demonstrating his cluelessness about the Ugandan music industry when he dissed his writing skills.
"Only failures can say what A Pass is always talking about. How can you claim to be knowledgeable and diss a song like Siri Regular? A song that's been a hit for eight months… Only failures speak like that. You can't be in the industry… and undermine Nince Henry. You can't unless you don't know this industry," Henry said.
In a past interview, A Pass said he can't sing the kinds of songs Henry writes.
"Nince Henry can't write a song for me… I can write for him but he can't write for me… You want him to write for me Siri Regular?… Do I look like the type that sings Sir Regular?… that's not my sound," he claimed.
"I can't sing such songs… let's be serious… at my age, can I sing such songs. he doesn't know me. he is speaking because of ignorance… Nince Henry doesn't know me… he needs to get time and sit with me and get to know me… He should call me and come to my home…"
Nince Henry said that while he knows A Pass is talented, he has no airplay and that makes him a failure. However, people familiar with A Pass have said that he makes respectable income from streaming platforms.
Nince Henry is one of the most prolific writers in Uganda, and he has helped multiple artistes launch their careers.