The self claimed King of all Ghettos, singer Ghetto King has been remanded to Prison for allegedly stealing Zungu lady, Rose Schleyer's credit card and withdrawing cash worth UGx39Million. He ran off but was later captured by the Military lady seen running in a viral video.
According to our sources, we have been alerted that Ghetto King and Rose Schleyer have known each other for some years now until things lost control  a few weeks ago.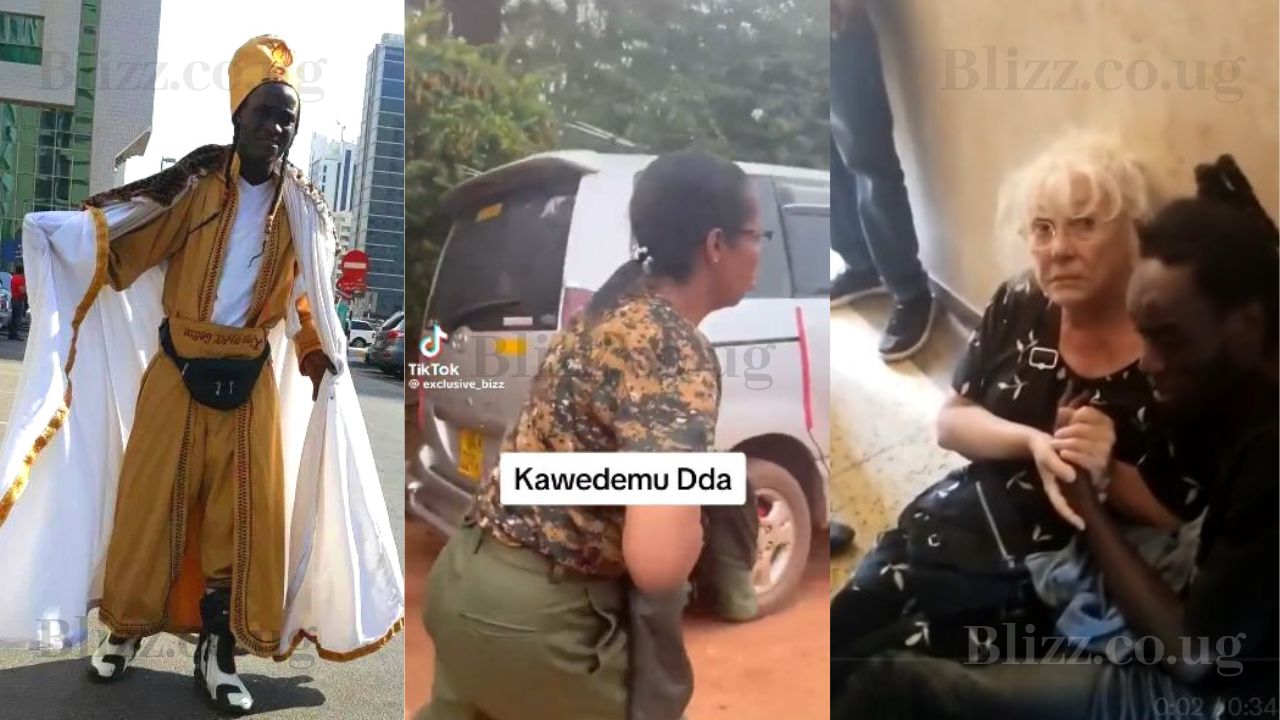 It is said that Rose took Ghetto King under her care through her NGO that takes care of orphans, single mothers and less privileged in the Ghettos of Kampala.
According to Rose, Ghetto King acquired her ATM and withdrew 39 million shillings without her knowledge.
She reported the matter to police and was today presented in court and remanded. Rose fell unconscious at court and was rushed to the neighboring Clinic by Afande Asiimwe who is a dedicated officer in matters to do with ghettos and slums.
Rose and Afande came to know each other in 2020 when they both were helping with ghetto programs.
When Rose learnt of her missing money, she was quick o contact Afande Asiimwe who advised her to go to police.
After tracking Ghetto King for days, he was arrested he was remanded.
When Afande Asiimwe returned to court today, media and Paparazzi charged at her demanding a comment on incident to which she declined considering matter was in court.
She was locked out of her car and retreated to a nearby building before driving away later on to safety.
Rose, the complaints has since been reported safe and conscious and case still taking course.