King Michael said he is the charger that Sheebah and Cindy need to function after they related themselves to iPhone and Nokia respectively.
Cindy initiated a war of words with Sheebah after she scheduled her concert on September 15 at Kololo Airstrip in Kampala, the same date and venue the latter had picked for her show dubbed YOLO Festival.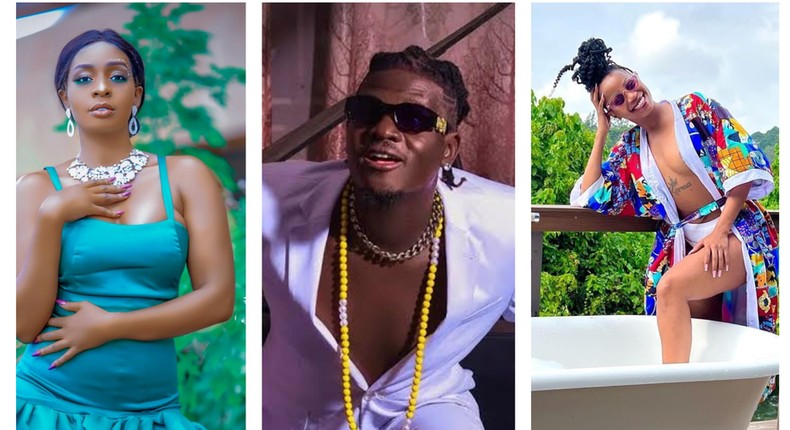 Sheebah, who has since maintained the same venue and date, reacted to Cindy's move by calling her a Nokia and herself an iPhone.
Cindy, born Cinderella Sanyu Munyonjo, had also said that her nemesis is a child who can't compare herself to her.
Having written a song, Kunyenyeza, that introduced Sheebah into the music industry, Cindy said she sees herself as the former's mother.
"So, for me definitely, she is a kid. I nurtured Sheebah, I wrote her first song. You understand? So, I cannot compete with my children," she said.
The said song, which was produced by Washington David Ebangit, was released in 2010.
"I wrote that song and went with her and Washington to the studio… I nurtured her for a whole year," said Cindy.
However, Sheebah didn't see real success until her 2014 album which had hit songs like Ice Cream, Twesana and Jordan was released.
Meanwhile, the battle between Sheebah and Cindy has also affected King Michael who claims Victoria University has paid both artistes to participate in a musical showdown.
Speaking to a reporter, Michael was told: We've heard of Nokia and iPhone, are you Samsung?
Michael said: No, I'm the charger.
The reporter pressed further: Yiyi!
Michael noted: I'm telling you! You understand? Don't make a mistake and buy a phone without a charger… because you might reach home with all the excitement yet you forgot your charger… I'm the charger, so they need it whether they want or not… I'm very important. Those phones are not charged right now and I'm the fastest charger they can get.