After several allegations regarding the Ugandan-Canadian singing duo; Ezekiel and Esther Mutesasira's sexuality, the pair has come out and cleared the air maintaining that they are straight.
Esther and Ezekiel Mutesasira have been waving the Ugandan flag high globally following their success at the recently concluded Canada Got Talent showcase where they emerged as finalists.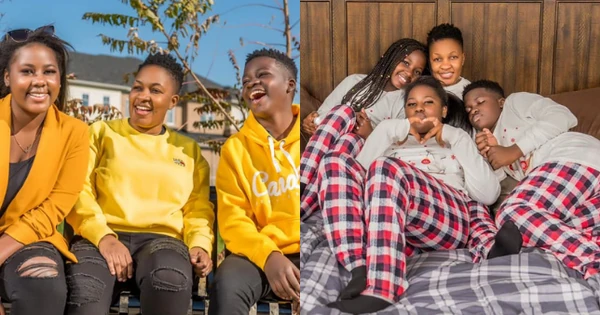 Their early rise to fame can be linked to their celebrity mother Julie Birungi (formerly Julie Mutesasira) whose music career in Uganda exposed the family to a wide fanbase before relocating to Canada.
Julie has since found herself a new lover of the same sex and back home, some of her fans have shown discontent in her choices.
The same criticism seems to have spread out to her children as well who have decided to publicly clear the air about issues regarding their sexuality.
Speaking in a video Esther shared on her TikTok account, the two singers and their younger sister denied being gay and maintained that they are "straight."
"To be serious, we are not gay, us the children," Esther partly said before adding, "We ask that you stop jumping to conclusions. We are straight, we are Born Agains and we love God."