Winnie Nwagi remains hesitant to let fans touch her without consent and she believes what has been described as fans' love is a rather disrespectful act.
Severally, Winnie Nwagi has found herself on the wrong side of the news with critics putting her name forth each time they talk about violent and badly behaved celebrities.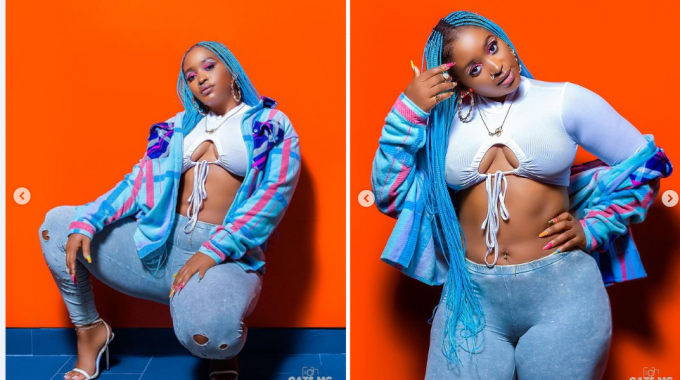 The Swangz Avenue singer has little to defend herself with, especially after being caught on camera physically beating revelers and insulting others who have touched her while performing.
She has also broken the phones of those fans who always turn up near the stage and record underneath her skimpy outfits.
Nwagi claims that she has been picked on by revelers who just decide to disrespect her to see her reaction because other artists who dress skimpily do not face similar treatment.
She gave an example of how skimpy Ayra Starr was dressed when she performed in Kampala but no one touched her inappropriately yet it's the order of the day when it comes to her.
"I was there when Ayra Star was performing. I don't think I have ever been in such skimpy attire, but all fans were excited seeing her performing. They were not disrespecting her as they do to us on stage," Nwagi told NTV The Beat.