Carol Nantongo revealed that Eddie Yawe initially wanted to do their hit song Tukigale with Juliana Kanyomozi.
However, for some reason, Juliana Kanyomozi didn't take up the offer.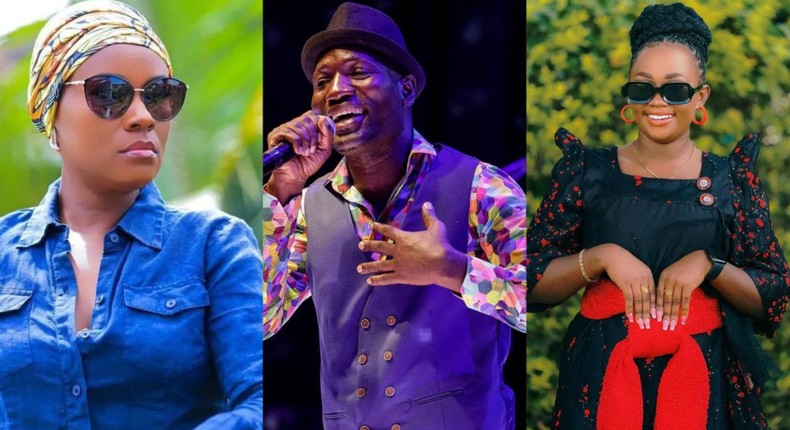 Fortunately for Nantongo, her manager and songwriter Judas was friends with Yawe.
So, Judas recommended Nantongo to Yawe and they did the song. This was after Yawe sampled with her about six songs to test her voice.
But Carol Nantongo and Eddie Yawe later fell out following an incident at Bobi Wine's Kyarenga Concert where a woman who appeared on stage to perform Nantongo's line exposed her undergarments mid-performance.
Some fans thought it was Nantongo, but she later took to social media to confirm that it wasn't her. It appears the events that unfolded after that didn't sit well with Yawe.
While speaking to Mr. Henrie recently, Nantongo said that Eddie Yawe took away the rights to the song from her and she now only performs it on stage.
Carol Nantongo was also annoyed because she had financed the filming of the song's video, paid part of the audio production fees and promoted the song.
Raised in Kyaliwajjala, Namugongo, the songstress started singing at church and school.
After S.4, due to financial challenges, her mother told her to study hairdressing.
While pursuing hairdressing, an associate encouraged her to register for Coca-Cola Related Next.
Though she didn't win, a lady identified her and connected her to Golden Band.
At Golden Band, she impressed Catherine Kusasira, then she was introduced to KT Events who introduced her to Judas.
The first song he wrote for her was Nsinka. KT bankrolled the production.