nown for her big heart, big smile and nonstop music, singer Hajarah Namukwaya aka Spice Diana has thrown a mega lavish party for her fans known as "Spice Gadgets" just to appreciate their ever flowing affection for her.
Organized at Forest Resort Lweza, Spice Diana together with her management gathered to have a good time with her fans.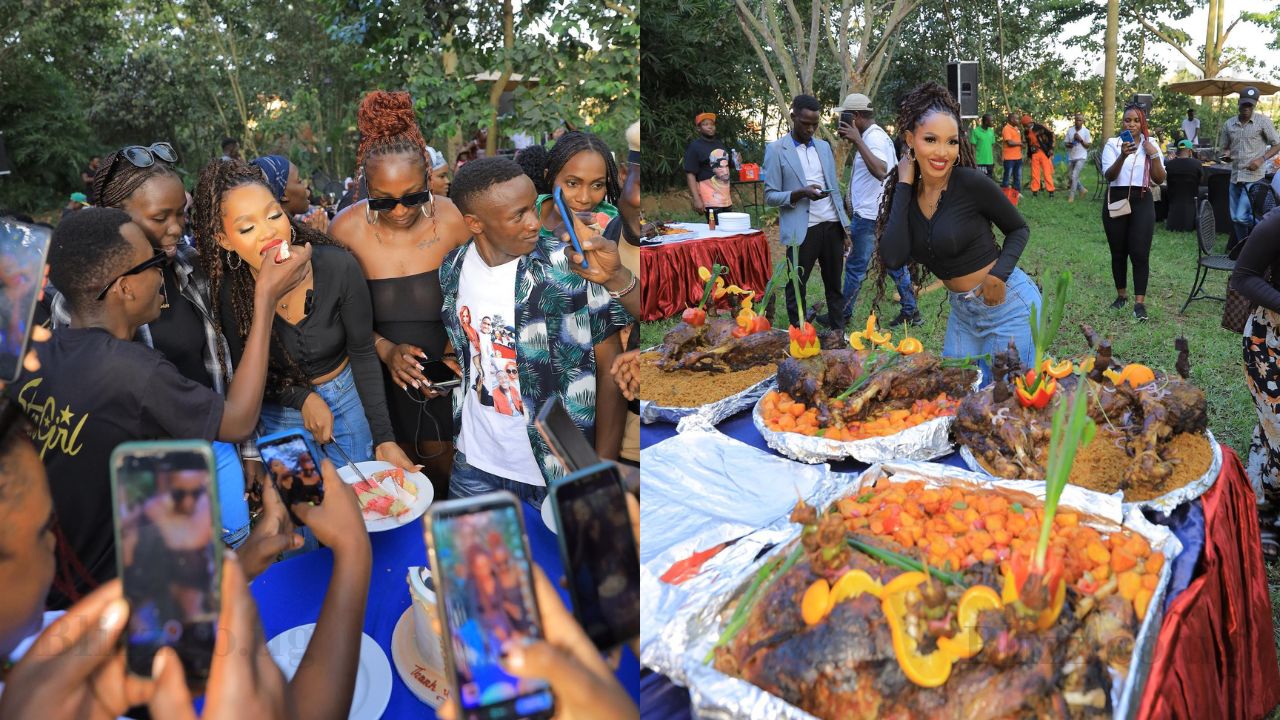 The singer shared a featful meal with the gathered fans before cutting the cake to celebrate years together as she found it worthwhile to appreciate her fan base for loving her as well as maintaining her music brand as Spice Diana.
Apart from Spice Gadgets, the party was also attended by socialte Prima Kardashi and singer King Michael.
See photos below;