President Yoweri Museveni has invited owners of television and radio stations in the country under the National Association of Broadcasters (NAB), who this week announced a boycott of all government events.
The meeting slated for next month is intended to iron out the misunderstandings between the two parties, following the president's directive on government advertisements.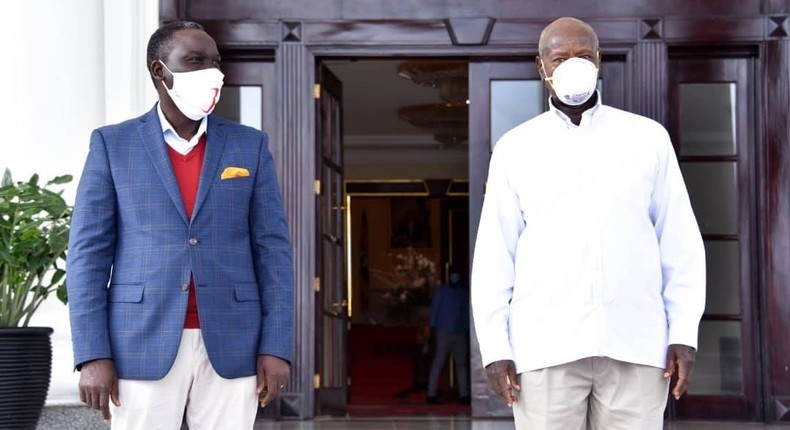 The NAB members announced on Thursday, July 20, that they will not provide any more coverage of all government events until President Museveni's directive to pass all government advertising through Uganda Broadcasting Corporation (UBC) and Vision Group is reversed.
Following Museveni's order which came out in March, Mr. Ramadhan Ggoobi, the Permanent Secretary and Secretary to the Treasury last week ordered all accounting officers to ensure that all government related advising goes to the two government owned media houses.
"All Government advertising must be through the Uganda Broadcasting Corporation. Any Accounting Officer who deviates from this will be sanctioned including dismissal," Ggoobi wrote.
"Print media advertising should be done through the New Vision. I therefore urge all Accounting officers to strictly adhere to the directive."
In retaliation, the NAB members announced their boycott of government events and wrote to President Museveni requesting a meeting.
NAB Secretary General Joseph Beyanga on Friday evening announced that the President agreed to meeting the media owners.
"We have received a letter from the Principal Private Secretary to H.E the President confirming a meeting between H.E the President and the NAB Executive on the 10th day of August,2023 to find an amicable solution and we appreciate the gesture," said Beyanga.
In the meantime, Beyanga said the boycott will carry on until after the meeting with the President.
However, media houses with running contracts with different government agencies have been allowed to carry on with coverage.
The media houses will also be able to host government officials at their own discretion, but they will "not communicate government projects, initiatives, campaigns and plans."