Musician Jose Chameleone is ecstatic about having his sons step foot in Uganda. The happy father expressed his joy and pride for his country and two sons in an Instagram post. The boys' mother, Daniella Atim also posted on her Instagram story, which has since disappeared, beautiful sunset sceneries of Uganda.
The two Mayanja boys, Abba and Alfa were spotted at the airport in transit for their trip. The two wore matching 'Gallery Dept.' black t-shirts, cargo shorts, and pants. The cargo they packed suggests that they might be taking a long stay in the country.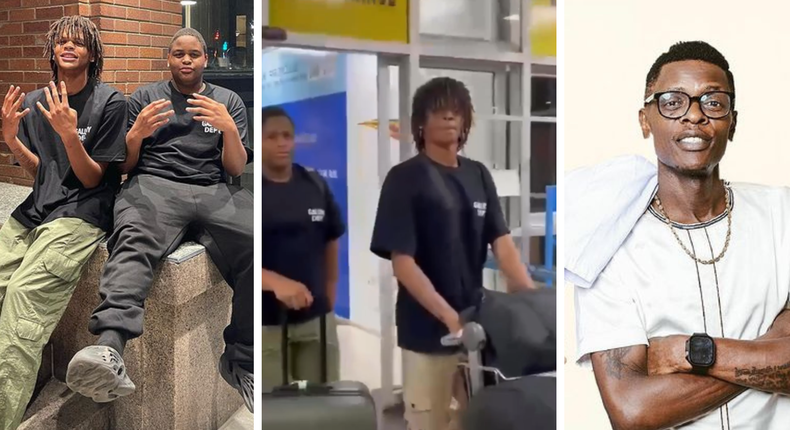 Chameleone welcomed them saying, "Boom 💥 Abba and Alfa mayanja. #MayanjaPride Welcome home ⭐️⭐️ sons #VisitUganda."
The two left Uganda six years ago with their mother Daniella Atim following a tumultuous time in her marriage to Chameleone. They reside in Minnesota, Minneapolis, US.
Meanwhile, their mother posted a video showing sunsets in Uganda on her Instagram story. However, it is not clear if she made the trip with them. This is the second time Abba has made a family trip since he went with his father to the Caribbean after his graduation.
The family has had some challenges in the past few weeks including Chameleone's health scare which landed him in the hospital and recovery.
In a TikTok live Abba held at the start of the month, he revealed that he doesn't listen to his father's music and prefers American rap. Chameleone used the instrumental to his song "Maama Mia" in the video showing his son's arrival.