Katrina Sarah Ssangalyambogo took to Instagram stories to share scenes from her graduation from the University of Nottingham.
She was studying Business Management at the United Kingdom-based university.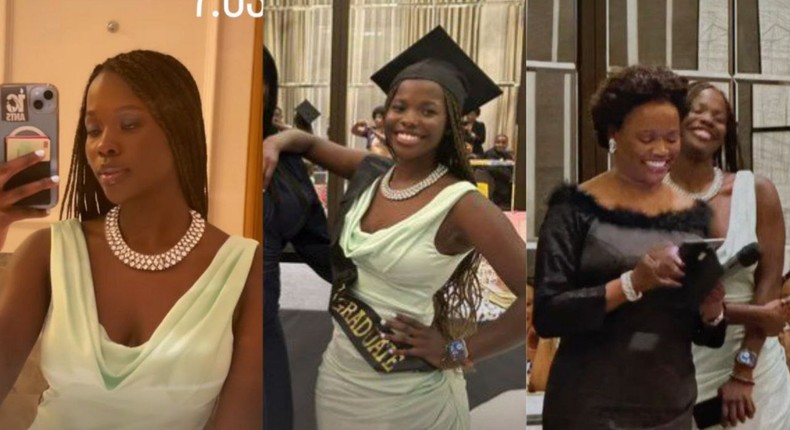 At the graduation ceremony, she was accompanied by her mother, the Nabagereka of Buganda, Sylvia Nagginda.
Speaking at the event, Nagginda congratulated her for "having reached a significant milestone."
Katrina Sarah Ssangalyambogo is Sylvia Nagginda's first child with the Kabaka of Buganda, Ronald Muwenda Mutebi.
She was born on July 4, 2001, in London.
Katrina Sarah Ssangalyambogo is a multipotentialite, who at 22, can swim professionally, she is a sensational orator, and through social media, she has also shown that she is a talented dancer.
The princess, who was on the national swimming team in 2014, also plays basketball and volleyball and she is passionate about football, which saw her travel to Qatar in 2022 to watch the World Cup.
The University of Nottingham, which is a public research university in Nottingham, England, is one of the oldest education institutions in the country, having founded as University College Nottingham in 1881.
The university, which was granted a royal charter in 1948, belongs to the research-intensive Russell Group association.
The university has taught a number of Ugandans, including Gen. Muhoozi Kainerugaba, the son of President Yoweri Museveni, the former Land Forces commander.
Gen. Kainerugaba, who is a senior presidential advisor on Special Operations, joined the university in 1996 to study political science.