Uganda Musicians Association president Cindy Sanyu has welcomed her subordinate Phina Mugerwa back to her duties after exiting the Uganda National Musicians Federation.
A few months back, Phina Mugerwa was appointed the Public Relations Officer for the Eddy Kenzo-led UNMF.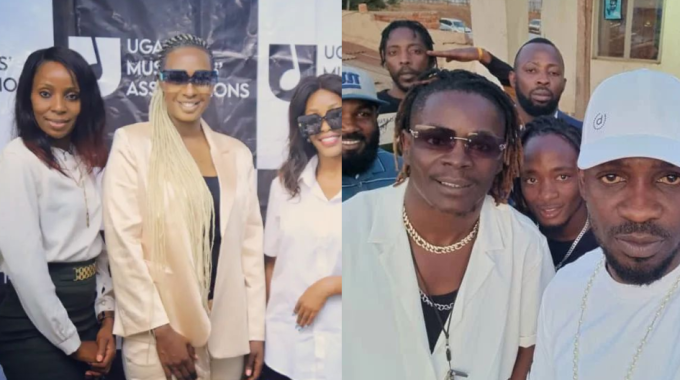 A few months later, Phina Mugerwa pressed the Uganda National Musicians Federation exit button, stating that it functions under murky conditions.
During a press conference she held in the course of this week, Phina affirmed being a being an active member of UMA where she operates as the general secretary.
Cindy Sanyu expressed her happiness at Phina's choice and stated that since her post at UMA was vacant and unfilled, she was free to continue performing her obligations for the association.
It should be remembered that in a recent interview, UMA president Cindy Sanyu was quoted how UMA would only consider joining UNMF if they are convinced it is the right decision.