Gospel singer and mother of talented duo Esther and Ezekiel has officiated her new name, dropping her ex-husband's name 'Mutesasira'. The mother of three who relocated to Canada in 2017 and remarried in 2020 has at the same time adopted her wife's name, Jean.
Julie Jean Birungi posted on her socials saying that she goes by her new name and that anyone who looks for her by any other will not find her easily. She divorced the former name saying it now belongs to someone else, before confirming her new name.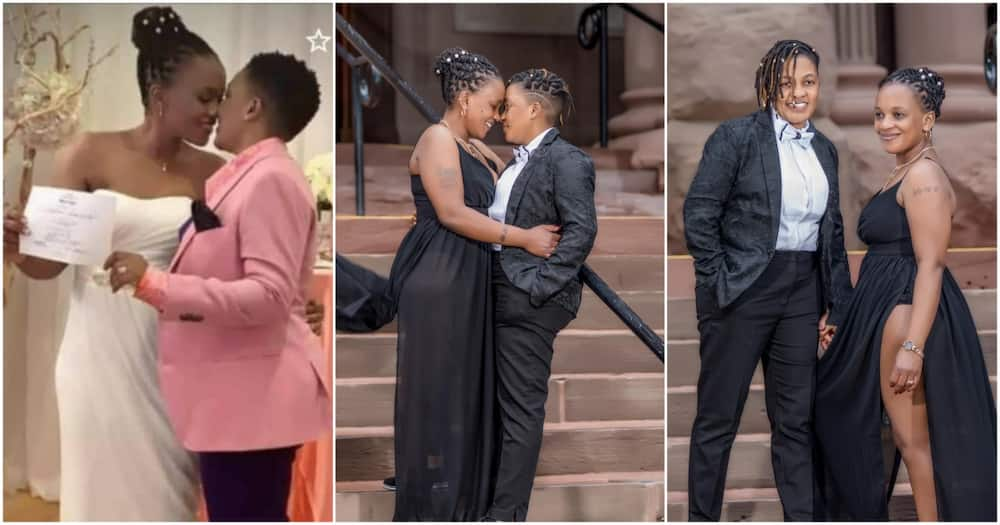 "New post. I would like to remind you all that this is now my legal name when you come looking for a ( Julie Mutesasira) e Canada or anywhere tebamumanyi. Omanyi mwagala nyo okumanya.anyway my name is *JULIE JEAN BIRUNGI*" the caption reads.
She accompanied the announcement with a picture of the document officiating her new name. The name change was done in Ontario, Canada according to the document details, which also show Uganda as her birthplace.
It has been six years since her divorce from Kamwokya Redeemed of the Lord Evangelistic Church pastor Steven Mutesasira and three years since she was remarried to her current sweetheart Jean. Birungi has also gone by the name Julie Naluggya in the past.
According to the Ontario province website, a name change due to marriage is free although it requires documents such as an official marriage certificate, three documents that prove Canadian residence and Ontario residence, among other documents. You are then required to have it reflected on your health card, driver's license, and province photo card. The process takes up to two months.