Pallaso decided to feature his woman Mimi as a video vixen in his new song 'Yegwe,' after she prodded and asked if she was not as good-looking as other vixens.
The artist had a video shoot yesterday, Tuesday July 18th where Mimi made a surprise appearance as the main video-girl.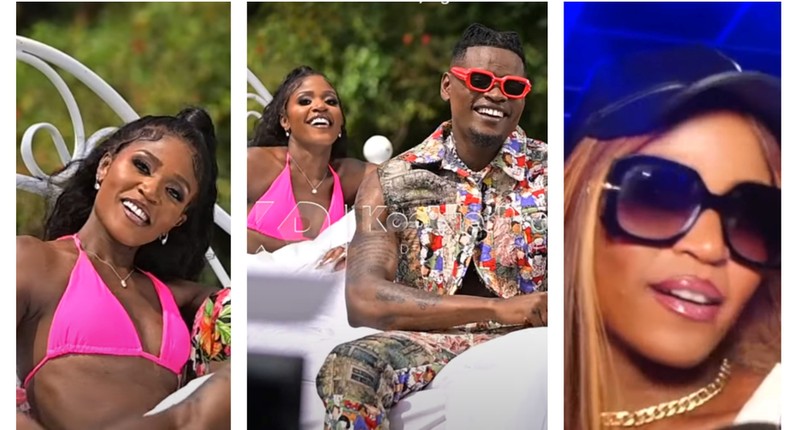 In the new love song, Pallaso showers love messages to his partner and reassures her of his care and affection.
Speaking to press on the sidelines of the shoot, the singer revealed that his woman had asked to be in the video.
"She asked for it herself. She said she had heard that we needed a beautiful woman for the video and she wondered if she was not beautiful herself. I said that's fine; if she wants to be in the camera, she should be," said the singer, born Pius Mayanja.
Very few Ugandan artists have had the courage of showing off their lovers to the public, let alone featuring them in music videos.
Only a handful including; Geo Steady and Bebe Cool come to mind among those that have recently used their lovers as video vixens.'
Pallaso said, however, that Mimi's appearance would give a big boost to the song.
He said the song is inspired by his daily experiences and the things he has been through with his lover.
"She's loved me, we've pulled through a lot; she has an angelic face, she got nyash, and besides I saw many like her come, but she's the one that stayed. There was no better candidate than her, and I know that she's happy to be."
Pallaso introduced Mimi officially to the public about a month ago at his Love Fest concert, revealing that the two had known each other for a while.
He said she had been very supportive of his work both morally and financially and helped him make his dreams come true.