The Member of Parliament (MP) for Igara West in Bushenyi District, Louis Mbwatekamwa Rukamba, has revealed that he often washes his wife's knickers.
Mbwatekamwa, who was appearing on a lifestyle television show on the morning of Wednesday, July 19, 2023, was talking about how a woman (wife) can be appreciated for being a good spouse, which includes the love and care they give to their husband.
"I am a member of parliament, but when I go back home and find my wife annoyed, I wash her knickers. That does not make you less of a man. When I talk about this among my peers, most of them ask me what kind of man I am. If your wife can wash your boxers, what do you lose if you return the favour? I wash my boxers, though," he said.
Mbwatekamwa further said that there is no amount of appreciation a man can give a loving wife, apart from dearly loving her.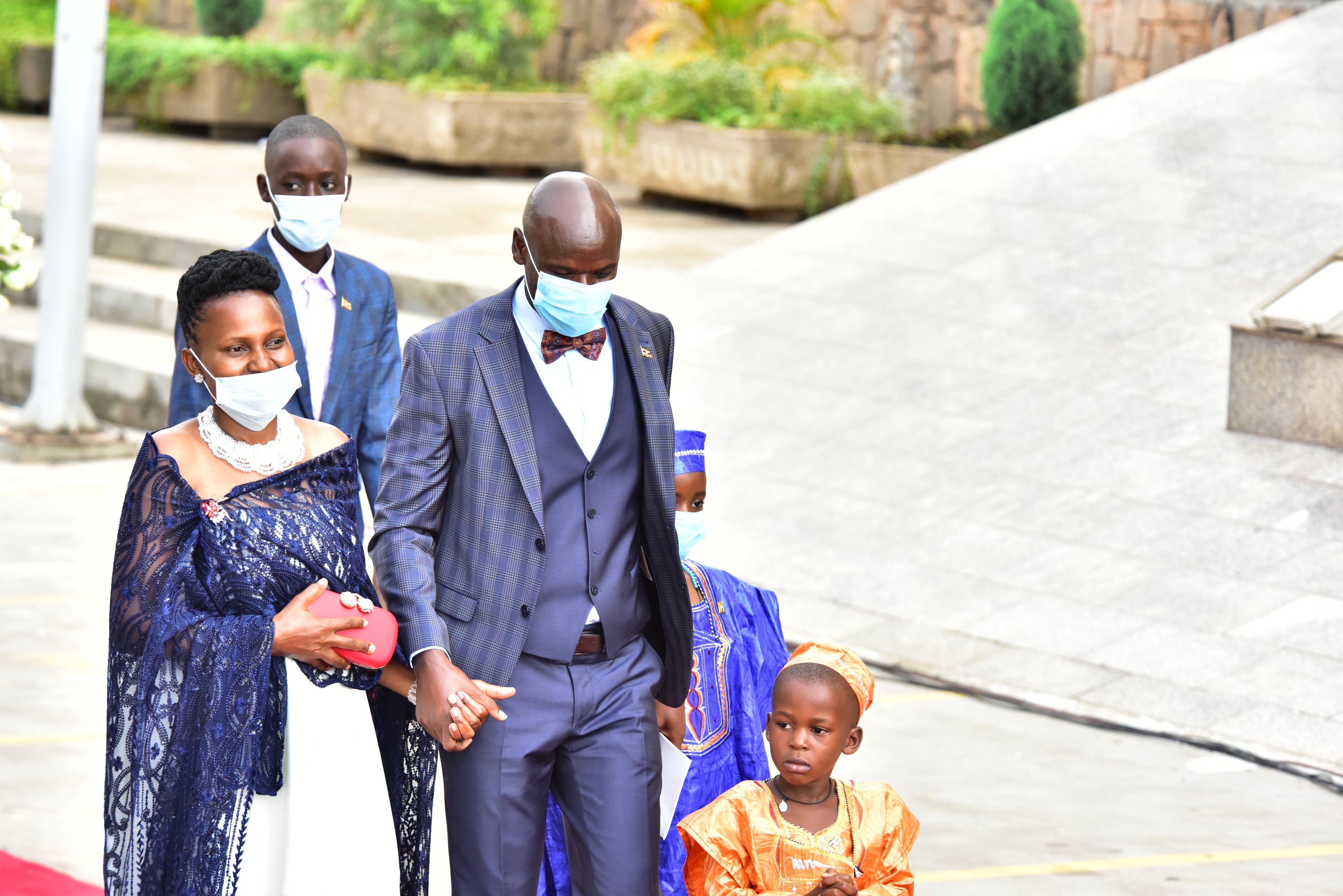 "I have heard of couples that fail to get children because, at times, the woman is barren. Some end up paying a woman over Sh10 million to deliver a baby for them (this is usually termed as surrogacy). How are you, as a man, appreciating a woman who has carried your child?" he asked.
"Women who are stay-at-home mothers need to be appreciated more. They are supposed to be paid sh3 million every month, and it can even go up to sh70 million in some cases," he added.
Mbwatekamwa revealed that he showers his wife with all the love in the world because she is special to him.
Who is Louis Mbwatekamwa Rukamba?
Louis Mbwatekamwa is a Member of Parliament for Igara West in Bushenyi District. He was born on May 3, 1978, and raised in Gongo village in Igara, Bushenyi District. He is the fifth of Kihurankuba Rwachumika and the late Jolly Gaffa's six children.. He is married to Atuhiire Dona, and together they have four children.