Leila Kayondo has apologized to fans of Alien Skin and pleaded with them to cut down on the insults. She said she was sorry for berating their favorite artist and promised to make it up to them by sending a gift to the 'Tonkaka' singer.
Kayondo caught herself in the eye of the storm last week when she recorded herself making fun of Alien's hit song 'Party'.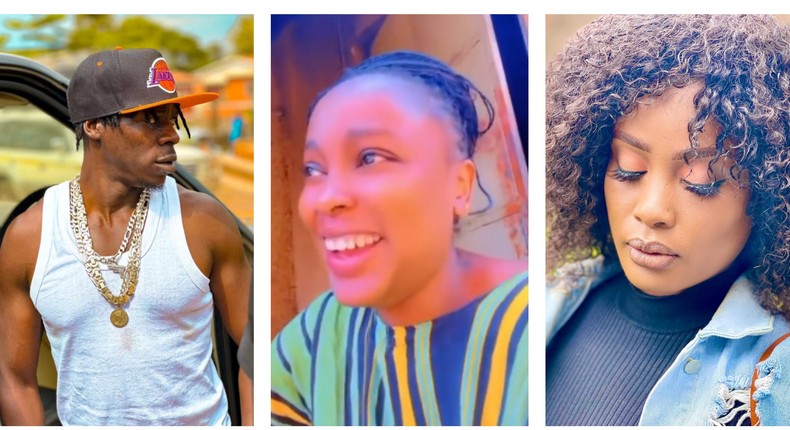 In the viral video, Kayondo sings lines from the song in a scornful way, and shudders at how Ugandans have been reduced to listening to such music.
The singer was viciously attacked by Alien's fans on social media, with many calling her faded, while others demanded her apology.
In hindsight, Kayondo says she didn't predict how badly her comments (which were intended as a joke) would be taken by Ugandans on social media.
The 'Osobola' singer told reporters on Tuesday night (July 11) how she got to record the video.
"I was sitting at home and a truck passed by playing that song. I just made the video in a fun way about the song, and I went to take a nap. By the time I woke up my phone was ringing off the hook, and I was like, what is happening?"
"I am sorry to you people on TikTok, but I think you have gone too far. I have not been able to sleep for the past week."
Proposing a truce, Kayondo promised to write free music to Alien.
"I do have a gift for him; I am going to write him a song or maybe a full album just for him and his people… Champion Ogudo, Clever J and the rest," she said.
"It's just that I don't know where to find them, so they should look for me. I will do it free of charge."
Asked if there is any Alien song she likes, Kayondo said 'Tonzijukiza Lockdown.'
On whether she would go to the upcoming 'Nkwacho Festival' if invited, she said she wouldn't because many Alien fans have threatened to beat her up.