Joseph 'Chameleone' Mayanja was discharged from Aline Medical Hospital, Minneapolis where he was admitted due to stomach complications.
A video shared on his social media platforms shows the Leone Island boss being pushed in a wheelchair by a friend as he leaves the hospital.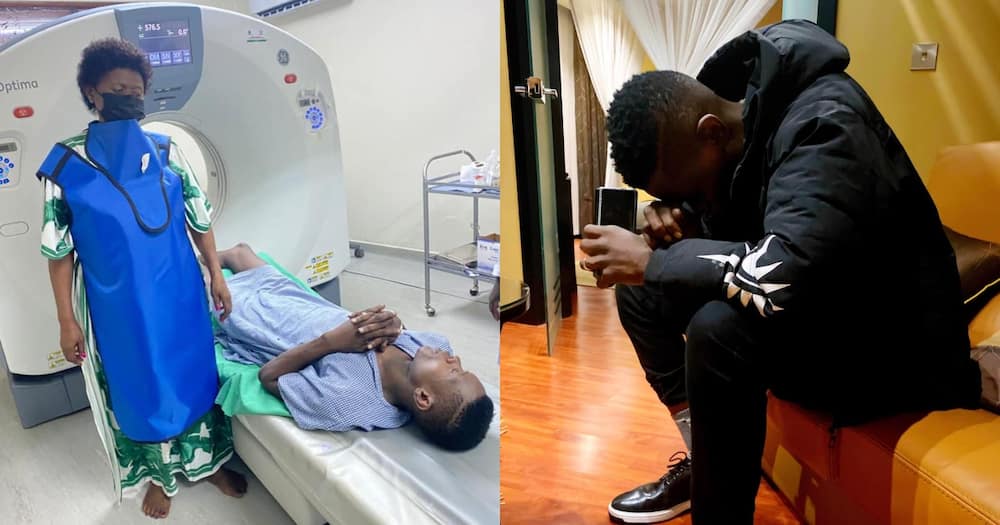 In the caption he added to the posts, Chameleone thanked his followers, fans, and wellwishers for the prayers they sent out to him.
The self-styled Music Doctor also further revealed how he has embarked on a tough journey to recovery.
He also noted that his recovery will still need a bit more time but he is confident that he will return to perfect health soon.
I want to take a moment to express my heartfelt gratitude for the love, support, and prayers that I received during my hospitalization. Your kind wishes have truly given me strength through this challenging time.
"l am now on the road to recovery. Thank you Aline Medical Hospital Minneapolis all doctors and nurses for your significant role in my progress. While my recovery may still require some time and patience, I am confident that I will return to good health soon.God has always been good to me. Thank you all my people." Jose Chameleone