Singer Jose Chameleone real name Jose Mayanja has expressed his gratitude for the support given to him by fellow musicians fans and well-wishers during his ailment.
The last few days have seen Jose Chameleone bedridden following his chronic intestinal complications surging while on a musical tour in the USA.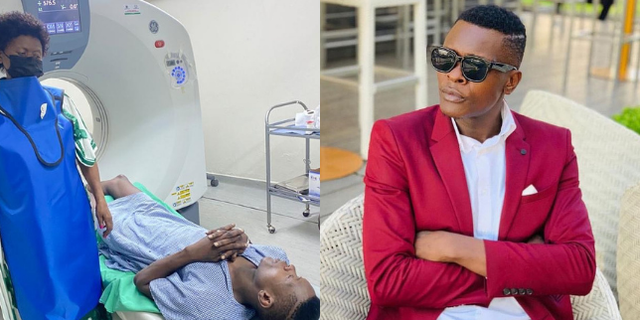 Chameleone was rushed to Aline Medical Hospital Minneapolis in the USA, where an emergency operation was carried out to save his life.
Several members of the entertainment industry embarked on praying for Chameleone throughout the course of his illness in order for him to recover effectively.
Based on the most recent development, their prayers finally reaped off as the singer was discharged from the hospital earlier today.
Taking to his social media handles, Jose Chameleone expressed his heartfelt gratitude for the love, support, and prayers that he received during his hospitalization.
"Your kind wishes have truly given me strength through this challenging time." Jose Chameleone noted
He insisted that even albeit it might still take some time and perseverance for him to recover, he is optimistic that he will soon be in good health again.
"I want to take a moment to express my heartfelt gratitude for the love, support, and prayers that I received during my hospitalization. Your kind wishes have truly given me strength through this challenging time. I am now on the road to recovery. Thank you Aline Medical Hospital Minneapolis for your significant role in my progress. While my recovery may still require some time and patience, I am confident that I will return to good health soon.
God has always been good to me . Thank you all my people."