A joint team of Uganda People's Defence Forces and Uganda Police Force has continued to patrol various areas of the nation following a terror alert issued by the British government on Sunday.
To protect public safety in Kampala, patrols have focused mostly on the bustling and populated parts of the central business district, such as the taxi parks and Kikuubo commercial center, among others.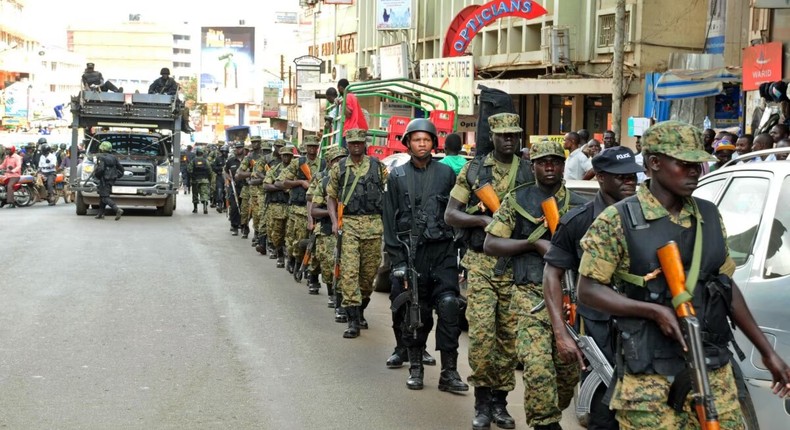 Kikuubo Lane's entrance has full-body metal detectors installed, and last night's dealers were requested to vacate by 9 o'clock so that security forces could search the area.
Despite a UK travel warning that terrorists are likely to carry out indiscriminate attacks on Uganda, Brig. Gen. Felix Kulayigye, the defence spokesperson, assured that all is okay and that the country is safe.
This week, Internal Affairs Minister Gen. Kahinda Otafiire added to the confidence that security agencies have been working to secure the nation by stating that security had received intelligence about the aforementioned terror threats long before the UK alert.
The British Government's warning comes against the backdrop of an attack on a school in Mpondwe, Kasese, that left over 30 students and other people dead.
Uganda's security agencies suspected that the attack was allegedly conducted by the Allied Defence Forces (ADF), a rebel militia mostly based in the Democratic Republic of the Congo.
The ADF has been around for more than a decade, and this was not its first attack on Ugandan soil. More than ten years ago, it conducted an attack on Kichwamba Technical Institute in the same district, which left quite a number of students dead.