Government is intervening to limit the spiraling craze of men seeking DNA tests for their children, with some MPs now pushing for a ban on "unnecessary" tests.
Following the recent spike in the number of men trying to confirm paternity of their children, the government through the Ministry of Health is concerned about the likely negative outcomes.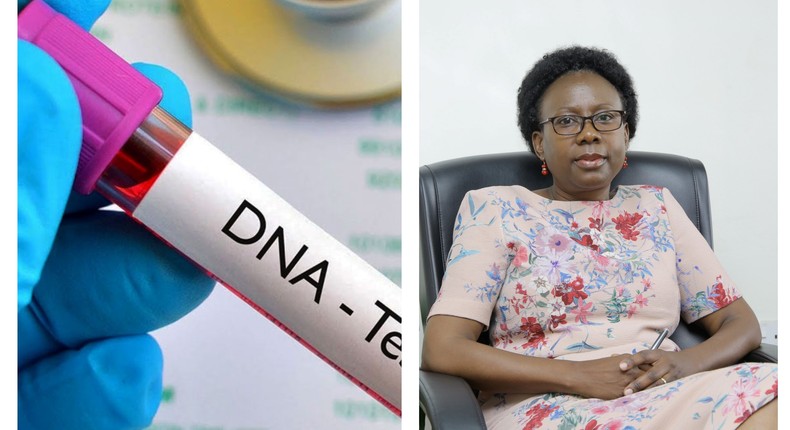 Dr Chris Baryomunsi, the Minister of Information and ICT told parliament yesterday, Tuesday that although it is impossible at the moment to ban DNA tests, steps are being taken to restrict the number of clinics offering DNA services.
Baryomunsi told the house that the Health Minister Jane Ruth Aceng on Tuesday morning held a meeting with the leaderships of different medical bodies, as well as the owners and operators of clinics and labs offering DNA tests.
The meeting, he said, was intended to chart ways of weeding out the facilities that are not accredited by the Ministry of Health.
"While now it might be difficult to prevent anybody from going for a test; the concern is the quality of the laboratories and the tests being carried out… We want to check if these labs are accredited because it is possible that people are running to clinics and labs which are not accredited and could be getting false results," he said.
During that plenary session, some MPs had demanded that the Government imposes tough restrictions to stop men from seeking DNA tests with no strong reasons.
Hon Faith Nakut, the Napak District Woman MP, tasked the Health Ministry to add NDA tests to the list of restricted tests and drugs.
"There are a number of drugs and tests that are restricted and controlled by the Ministry of Health. Can we add DNA tests to that restricted list so that it is only done on a court order or to solve a serious problem?" she submitted.
"We acknowledge that tests need to be done, but it has to be done with a reason, not just to cause a family break up. There are people who are faking results in order to malign women."
Ronald Olema of Lower Madi county said DNA tests are causing serious problems in his constituency. He also said the tests are unfair because in most cases, women take care of their husbands' children without complaining.
Deputy Speaker of the House Thomas Tayebwa tasked Prime Minister Robinah Nabbanja to present a statement on Tuesday next week, guiding the nation on the issue of DNA.