GNL Zamba thinks he's got some uncanny resemblance to Migos rapper Kiari Kendrell Cephus, known professionally as Offset.
The acclaimed Ugandan Lugaflow rapper says he was once mistaken by fans for the American rapper, who is also husband to Grammy Award winner Cardi B.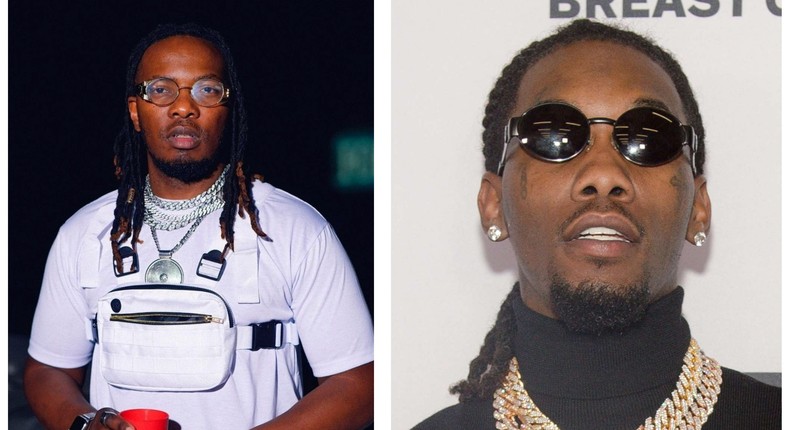 Zamba relocated to the US in 2016, where he's taken up acting roles in Hollywood while also furthering his music career.
One time while at Los Angeles Airport, Zamba (born Ernest Nsimbi) says he was swarmed by a group of fans who thought he was Offset.
He was traveling with his wife, Miriam Tamar. "A few fans approached me thinking I was that rapper you are talking about," narrated Zamba in a Tik Tok live stream on Sunday, July 2.
"Others then wondered who I was and they all started taking pictures. Within a short time the whole airport went crazy thinking I am that dude."
"It was embarrassing for me that they were not taking pictures because they had found GNL but because they thought I was offset. But When I am wearing shades probably, I think I can see some resemblance," he said.
Zamba's music cred recently got a major bump after he was inducted into the prestigious Recording Academy as Voting Members along with fellow rapper Navio.
The Recording Academy is a music organization of musicians, producers, recording engineers and other recording professionals dedicated to improving the quality of life and cultural condition for music and its makers.
Joining the Recording Academy as voting members grants GNL Zamba and Navio the opportunity to actively participate in the prestigious Grammy Awards process.
As Voting Members, the Hip Hop stars will have the privilege and responsibility of reviewing submissions, casting votes, and influencing the selection of nominees and winners across various award categories.