South African-based Ugandan socialite Zari Hassan is on the spot over snubbing a colleague's London event.
According to Lady Naaaa, a Tanzanian-born promoter working in the UK, Zari was hired for a London event called the Zari All White Party Birmingham edition.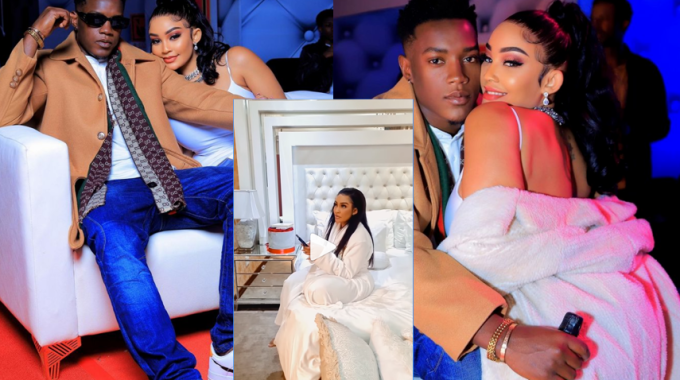 The promoter admits that she paid for all of Zari's travel costs, but because she wanted to go with her husband Shakib Cham, she pleaded with the promoter to handle his travel arrangements and the costs would be deducted from her payment for the performance.
Upon arriving in the UK, Zari wanted additional items, including a suitcase and other items, which the promoter purchased.
A few hours prior to the event, Zari revealed to the promoter how was heading to her hotel room to room to sleep.
In response to the promoter's inquiry as to why she had taken such a decision, Zari disclosed that she wasn't ready to grace the event without her performance fee and that she wanted cash.
The promoter hurried to a nearby ATM to withdraw money because she didn't have any cash on her, then and paid Zari 230 pounds.
The promter notes that after Zari received the money, she embarked on applying her makeup, but she was visibly drunk since she spent the day drinking with Shakib Cham.
Later, Zari changed her mind and declined attending the party, which left the promoter perplexed. She took to Snapchat and issued an aplogy to her fans for missing the party, stating that the promoter had broken their initial agreement and that she couldn't have flown from Africa to the UK without being paid.
In an audio recording cited accessed by Exclusive Bizz, Lady Naaaa reveals that since she had obtained a work permit for Zari which she didn't use, she has vowed to make ensure that the mother of four is banned from the UK unless she compensates her 10,000 Pounds.
Listen to the audio below.