Jose Chameleone, Weasel Manizo and Pallaso's mother Mrs. Prossy Mayanja has vented her frustration with Clever J for performing at Alien Skin's just concluded Sitya Danger Concert.
On 09th June 2023, Pallaso and Alien Skin held their successful concerts at Lugogo Cricket Oval and Freedom City respectively.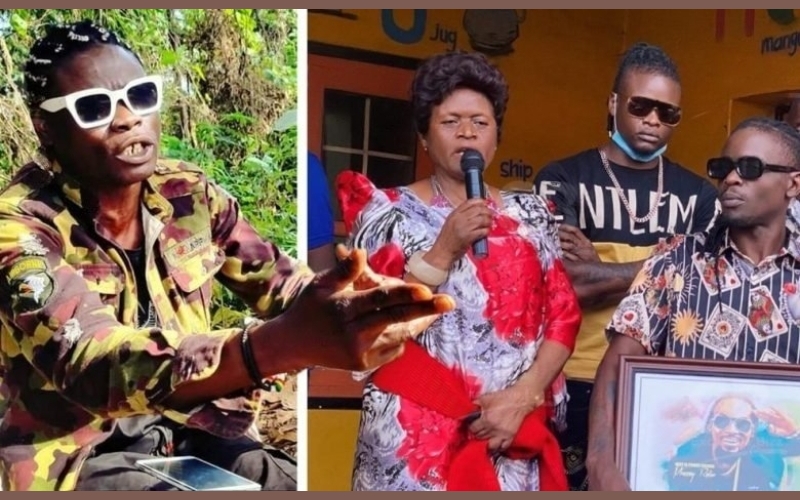 Alien Skin's concert featured a number of upcoming and established musicians, including veteran singer Clever J real name Gerald Muwonge.
Clever J's decision to support Alien Skin over Pallaso, however, didn't settle well with the Mayanja mother Ms. Prossy.
Speaking to the media during Pallaso's concert recently, Mrs. Prossy Mayanja revealed that she expected Clever J to support Pallaso because of their close familial ties.
She noted that having toiled to raise Clever J as his own son, she was disappointed to see him rub shoulders with Pallaso's detractors.