Balaam Barugahara believes that Abitex, for being greedy, should reward himself heavily. Barugahara and Abitex, real name Abbey Musinguzi started trading barbs after the latter paid Alien Skin for a concert.
Barugahara had been promoting Pallaso's concert for a while so it didn't sit well with him seeing Abitex trying to compete with him.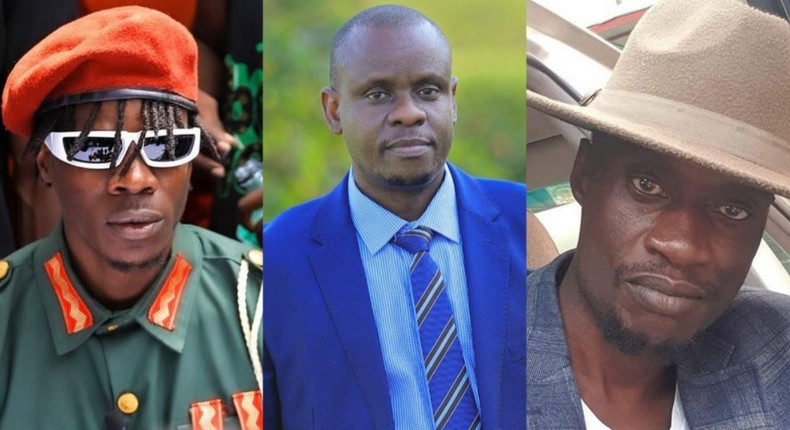 Both businessmen are leaders in the Uganda Promoters Federation in which members agreed to never organise competing concerts. Abitex is the president and Balaam deputises him.
Barugahara said they are planning to remove Abitex from his position.
"We've already organised a meeting to impeach him. Luba will replace him. If Luba can't handle, Balunywa will take over," he said.
He also dismissed claims that he had agreed with Abitex to hold shows on the same day. He said the information Balunywa conveyed to Eddy Kenzo was false.
"If Balunywa wasn't a Muslim," he said, "I would have told him to reduce the Embandure and kwete he consumes."
He went on: "They [Kenzo and other musicians] were in a meeting with Esther [Akampumuza, the patron of the Uganda National Musicians Federation], and Balunywa told them that they [Balaam and Abitex] are playing games. The truth is I've never spoken to Abitex to agree on holding a show on the same day because it has cost implications."
He added: "So, I've never entered into any deal with Abitex. He called me and told me he has a deal he wants to talk to me about but we didn't meet because I was in Namugongo (for Uganda Martyrs celebrations)."
Balaam said Abitex is greedy.
"So, I've never met Abitex but he was overcome by greed and he thought he would make money," he said.
"Let me hope he'll buy a building on Kampala Road."
During the media interview, Balaam Barugahara called Balunywa over phone to clear his name, but he was non-committal, saying he needed to first end "an ongoing class" before he can return the call.
He said Abitex deserves to be flogged as punishment.
"When Esther called me, I told her I don't want to abuse Abitex. If you see someone saying things that don't befit him. Because you're the grandfather of the industry. I want to see a grandfather acting like one. Like how Ragga Dee does," said Balaam.
"They teamed up around six promoters to fight Balaam. You can't! What's disturbing them is jealousy. A person like Abitex deserves to be caned but I don't know if fellow promoters will accept."
Other promoters that worked with Abitex on Alien Skin's concert are Musa Kavuma of KT Events, Balunywa, Bajjo, Emma Serugo and Halima Namakula (singer and money lender), and Tonny Sempijja.